Marijuana, being legalized in many parts of the world, offers amazing ways to enjoy weed as you travel across the world. In case you are a travel enthusiast, it is time for you to find the best places, which are insanely beautiful and offer perfect spots to chill as you get slowly baked. So, you can carry weed in small amounts for your personal use and travel almost anywhere to enjoy the sessions as per your choices.
Whether you want to travel for a long or want to plan an unforgettable tour for 420, you have got plenty of options to choose from. Therefore, without wasting any more time, let's check out the top seven cannabis-friendly spots that you must travel to in 2021 with your CBDfx gummies:
1. Amsterdam
If you need to list down all the possible areas where you can enjoy cannabis, the first one that deserves a special mention has to be Amsterdam. No matter how many countries and states open their gates to enjoy the 420 culture amidst the natural surroundings, Amsterdam will always remain the most popular one among the rest.
Amsterdam has all the right attributes to become one of the trendiest 420-friendly cities globally, from breathtaking landscapes and artistic buildings, charming canals, and delicious food-joints. You can also get a plethora of coffee shops here, where you get to enjoy your favorite beverage with a long smoking session without any troubles.
In case you are interested in knowing about the local culture here, make sure to visit some of the best historical places in this region. Let yourself get soaked in the historical tales of this place, which happens to be more than 1000 years old.
2. South America
The continent offers you multiple locations to enjoy your weed without any troubles. One of the first ones on this list has to be Argentina & Chile. The continent is already quite famous for the beautiful landscapes, blissful warm weather, and enriching cultures. Since 2016, Chile has opened its first-ever cannabis joint for visitors here.
Along with that, Argentina happens to be the first country in the world to provide medical marijuana to its patients for free. Since both these places have decriminalized the recreational usage of cannabis, users can enjoy these sessions here without any prohibitions. Other countries where you can use weed but within controlled limits are Ecuador and Peru. Here, one can carry 10 grams for personal use. Try being a little more discreet and not smoke them on the street.
3. Sri Lanka
The next destination for you on this list has to be Sri Lanka. Here, the use of marijuana has been closely associated with spiritual celebrations and even traditional medicines. During the 1980s, the Ayurveda Act legally protected the subsequent sale and usage of cannabis and other such related activities. And so, the Ayurvedic doctors still prescribe these substances to treat specific body ailments and pain. Even the Ayurvedic pharmacies are allowed to sell the plant parts as medicinal mixtures.
Along with this, the cultivation of cannabis is allowed in this country as well. There are appropriate government-sanctioned growers for such cultivation. If you want to enjoy some quality cannabis along with traveling across the beautiful landscapes, Sri Lanka is an ideal choice for you.
4. Remus in Michigan
When you are looking for a cannabis-friendly place, you cannot stay away from Remus. It is famous for hosting the CMCP Harvest Festival every year, based on the cultivation and culture of cannabis and music and food. The legalization of cannabis took place in 2018, and from then, this place hosted many cannabis-related events. Here you will find many communities that focus on the growth of cannabis and how they can use it for medical purposes.
5. Vancouver
Vancouver, situated in North America, happens to be the apt reply to the cannabis Mecca, Amsterdam. Vancouver is home to a few of the best and stunning mountain ranges across the world. Also, you get to enjoy premium quality weed here, which makes it one of the top-rated 420-friendly cities in the world.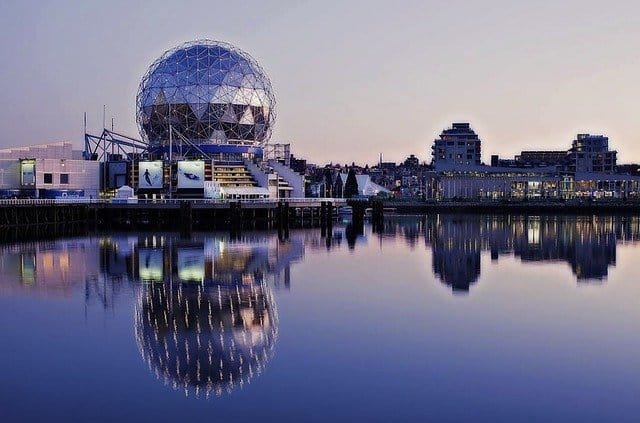 A small trivia about this region highlights the presence of the first smoke lounges here. With the legalization of weed for medicinal and recreational use, there is no doubt that this place has become one of the hotspots for cannabis tourism. The Amsterdam Café is beautiful and quite popularly known as one of the ideal places for smoking purposes. It is always advisable to check out the licensed cannabis retailers before you shortlist the areas for your smoking sessions.
6. Montevideo
Are you aware that Uruguay is the first country to legalize recreational cannabis in the entire world? This country has legalized the usage of cannabis in 2013, though they started selling it in 2017. No tour to Montevideo is complete without visiting the farming site of cannabis, and their grow shops. Here you must try Mate, a delicious herbal tea infused with cannabis.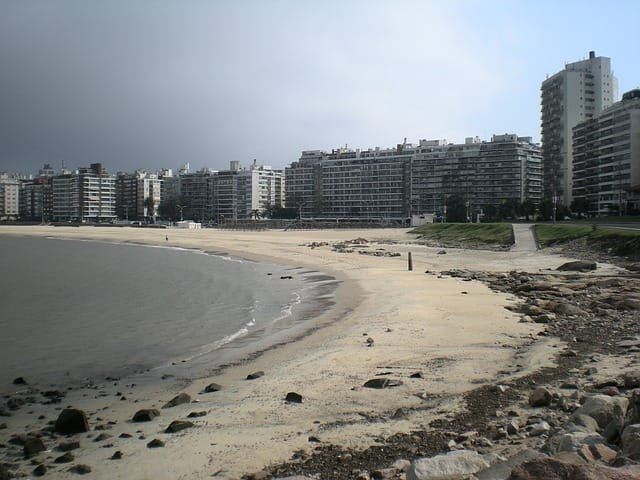 Purchasing marijuana here is slightly different when compared to other countries where it is available from pharmacies. You need to register with the concerned authorities before selecting the weed and can get 10 grams per week.
7. Barcelona
Last but not least, visit Barcelona to have your cannabis without any problem. With the low cost of living here and the ideal sunny weather, you get to enjoy long cannabis sessions without any troubles. Also, it is pretty easy to get companions to enjoy such smoking sessions here. Make sure to find ideal cafes and joints to enjoy the scenic beauty of the place as you get high with your smoking joint.
Final Words
These are some of the travel-friendly locations across the global platform that will provide you a once-in-a-lifetime experience. In case you are an avid traveler and love to enjoy the scenic beauty with cannabis, it is time for you to start making your plans for 2021. And do check out the important dates for cannabis-related events that occur in the places mentioned above to have a great experience.