You want to come out and enjoy our adult tours
We are no longer performing tours. 12-2017

---
Then what are you waiting for. Colorado Highlife has  a ton of recommended options for your cannabis friendly vacation.
We have also added a new tour, The Great Colorado Cannabis Club Crawl! This epic adult tour starts in Denver and heads down to Colorado Springs to visit some of the cannabis clubs there.
We will be hitting three of the clubs for you to hang listen to music, smoke, munch and have a great time. We will also be showing you Garden of the Gods Park , one of the largest city owned parks in the U.S. Also a stop off to Higher Elevation Master Piece Productions for you to hang and watch them make some pieces and buy a souvenir to take home.
Your marijuana tours with us are going to be fun, informative, and most of all discreet. You get a full mini bar with champagne, beer and refreshments. Our guides are the best in the cannabis business and many years of experience in the weed tours industry.  We will also have some great stuff like, the latest Culture magazine to read and let your friends drool over, some great stickers for your collection, literature on safe cannabis product consumption and a nice extra for you in your gift bags to do and take home.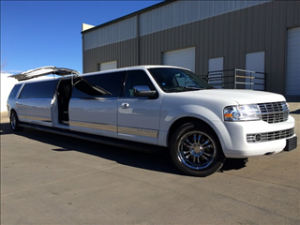 We also have added this tour to our 420 Fest line up due to people wanting it. Our cannabis tours are great for all adults wanting to try cannabis for the first time. We are their to help guide you to have a fun time. We also can get the hotel, B&B or BnRB room you need so you can relax, enjoy without worry of a smoking fine. We are a full service cannabis friendly travel agency and can get your flights and rentals if you need. We can do as much or little as you need. Some cannabis friendly places are not on our booking system, so we will get you in contact with the owners so you can get your room have a great time. Our Colorado vacations and tours can't be best. Our prices are the best in the industry for price and package, not all marijuana tours are alike and we try to set ourselves apart from the competition. We have a focus on adult fun not only enjoy marijuana, but have a drink look at the scenery and enjoy Colorado. Listen to the guide who will tell you about the things you see, and answer your questions on most subjects about Colorado's cannabis history.
We take you to one of Colorado's only grow viewing room, for you to see all the flowering goodness of mature marijuana plants. Hydro grown strains of all types are here for your pictures and questions as our guides can explain what your seeing. This place grows some of the best cannabis in the world. The master growers are very matriculates with there standards and only deliver quality product to you. This place needs to hand out bibs for the drooling masses.
We have two of Colorado's best glass shop we take you to. They have some of the best hand blown glass in the world to see and purchase. From long Gandolf to little dug outs you can find a nice pipe for your collection. Sometimes they will have glass blowers on hand so you can watch the masters at work. We strive to give you a one of a kind Denvers best 420 tours experience.
Colorado Highlife's goal is to deliver you a fun safe and informative weed tour in Colorado. Please take a look at our site and the many choices you have to take a trip of your dreams.
.