Cannabis Recipes for Cooking with Marijuana
---
We have here for you some great cannabis recipes that you can cook at home in the recreational and medical legal states and places. Using marijuana edibles is a great way to get THC into your system without having to smoke or vape it. This is one of the best ways to consume cannabis for most people.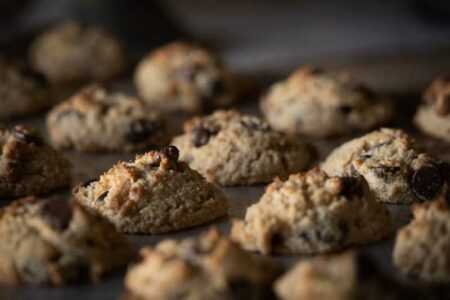 Ok now before you start to cook with marijuana you need to use what is called "decarboxylated cannabis".  You can't put in some ground cannabis flower you made with your grinder into your mix and expect it to taste any good. Cooking with marijuana takes a bit of preparation.
"Making cannabis recipes that work and also taste amazing means you have to start by using the best processes."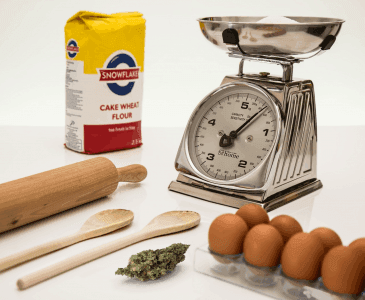 What does it mean to decarboxylate? It means to heat the flower at a low temperature to activate the mixture to its highest potential.
We have a few simple tips below for you, on how you can make some decarboxylated marijuana flower and making the oil from that, to place in your marijuana recipes.
 Decarboxylation of your cannabis flower -
Get your oven heated to 235 to 245°F
Heat your choice of chopped (not ground) cannabis flower for approximately 30 to 40 minutes. TIP - you want it to have a lot of surface area so don't chop it to finely.
Mix the shredded cannabis every 8 to 12 minutes to make sure all the the surface areas are being heated evenly.
The best way to make potent cannabis oil is with coconut oil. (You can watch the video below)

Use low to medium setting, 200°F to 250°F.
Use 16 ounces of coconut oil.
Use about 1/2 ounce average quality decarboxylated dried cannabis flower.
Place oil and chopped cannabis flower into the pan.
Let it simmer, for 15 to 20 minutes, stir frequently till you get a "toasted' smell.
Let it cool for about 3 hours.
Strain the mix with a cheese cloth into a large bowl, squeezing it lightly to extract more of the oil.
Place it into a closable jar.
You can store it a room temp for a week or refrigerate the oil till your ready to use it.
Don't keep it for more then 6 months refriderated or it can go bad.
Cooking with Marijuana Don'ts

You don't need to use the highest quality cannabis. Just buy some good percentage THC buds for this!
Don't shred the cannabis to finely. This will make the edibles not taste as good and lose potency.
Don't squeeze the mixture in the cheese cloth to tightly. This can give the edibles a heavy chlorophyll flavor!
You don't need to heat your oil/cannabis mixture for hours. Longer then 1 hour does not make it more potent!
Our friends at "The Smoking Pot" have some great videos on cannabis recipes for you, to help make it easier to understand and follow. So watch, learn and make these great cannabis infused edibles.
Have fun and make some great treats!!
Making Cannabis Coconut Oil
White Chocolate Chip Cookies