So when it come to vaping cannabis one of the best things you can use is THC vape juice. This type of oil concentrate is made with cannabis oil containing THC and is made from the flower of the plant using a Co2 or butane extraction method. This way of extracting the oil from the cannabis plant has been used for years by cannabis producers in Colorado and is also being used by others in California, Oregon and Washington state.
---
---
You can find THC vape juice in medical and recreational dispensaries in these states as well and you can also have it shipped by mail to you if you live in Canada. Canada has some very liberal policies for shipping cannabis products that we hope the U.S. will adopt soon. But until then you can only get liquid THC from dispensaries in legal states.
How does THC vape juice come packaged?
Well you have a few different ways to get your THC oil when you go to purchase it from dispensaries. Here are the most common.
Pure THC Vape oil in a syringe dispenser – The most cost effective way to get THC vape juice is to buy it in a syringe. These are not always easy to find as not all dispensaries carry them. Also this way of dispensing THC oil can be a bit cumbersome to use, trying to get the oil into the small hole in top of pens can be a challenge. But as the tech improves, there are quite a few companies now that have "easy to use syringes" with long thin spouts. So when the syringe is heated in some hot water, can just be squeezed into your vape pen reservoir without a mess.
Preloaded Cartridges – Another way to get some liquid THC juice is in preloaded cartridges. These are much easier to find in dispensaries and come in most of the thread patters for popular vape pen batteries and mods. The most common types of cartridges are the 510 thread. These preloaded THC vape pen cartridges also have the most variety when it comes to flavors and strains as well. You can get them in 250mg up to 500mg weights.
Disposable Vape Pens – One of the easiest ways to get THC vaping juice is in disposable vape pens. These are the most common types of dispensers you can get THC cannabis oil in. These are a one time use, all in one vape pen that can be purchased at most recreational and medical dispensaries. The disposable vape pens come with battery and a prefilled cannabis oil cartridge of 250 to 500mg and can last up to 300 to 500 puffs. They also come in a huge variety of flavors and strains.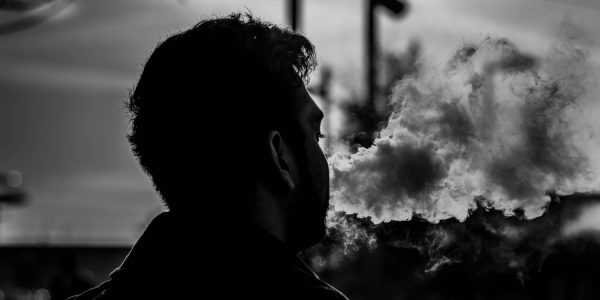 So when it comes to getting some quality THC vape juice you can find a lot of manufactures in the cannabis industry that can give you the product safely and cheaply.