Top 3 Tips Finding Recreational Dispensaries
Top 3 tips finding recreational dispensaries when your visiting Colorado or any recreational state for that matter.  If you are someone who is familiar with the herb, or someone who is out to try it for the very first time, stepping out into a recreational cannabis store can be an exhilarating and exciting experience.
You can visit some while on a fun cannabis tour or go at it alone to see what you like best. Marijuana tourism is only going to grow so we are here to help you out.
Usually, people do not know what to expect when they walk into a recreational marijuana store, and knowing what to expect when you enter one can go a long way into making the entire experience a lot easier, and more fun. If you are on the mission to find a weed store, this article can help you narrow down your options. If you don't know what 420 friendly means push this.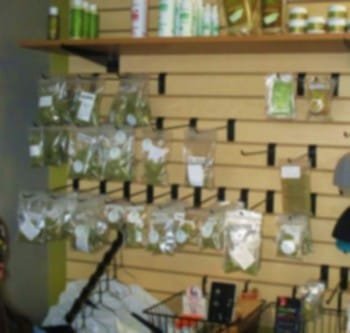 With marijuana legalization happening in different states, recreational marijuana dispensaries are popping up all over the place the choice is getting harder.
There isn't just one neighborhood medical marijuana store anymore, there are dozens of them, and figuring out what to look for when choosing one is a bigger task than choosing which strain of cannabis will suit you the best.
Luckily, we are here to help you understand what you should look out for so that you can pick a good recreational dispensary.  So here is our top 3 tips finding recreational dispensaries. Find Denver dispensary deals and cannabis coupons for your shopping here on the site. You can find pipes, bongs table top vaporizers and 510 thread cartridges here also.
---
#1 – Research – There are many places to look up recreational dispensaries.
If you are reading this, the chances are that you are on the lookout for a new recreational dispensary, or are visiting one for the first time. You want one that will make the process easy on you.
One of the best ways to find a good dispensary is to look online and read reviews of what people are saying about the dispensary.
This can be of a huge help, and make sure that you get the best service possible. If it is your first time buying from a store in a state where the herb is legal, you will most definitely feel nervous coming into the place.
Just relax and don't think about the conditioning that you have been led to believe in and enjoy the experience!
#2 – The Staff  – The employees of a store are a good resource to ask….sometimes.

While you are trying to find that one or two great weed stores, you want recreational place that has a good selection of products for you to choose from.  Stores of this kind tend to have extensive collections which can be overwhelming, so be ready to see a lot and filter out what your not interested in.
The strain of weed, the way you take it in are all essential in your decisions, but if you don't know what you want, you need a store whose staff has a good knowledge about recreational marijuana and who will be able to guide you on your journey and help you know what you would possibly like.
Recreational dispensary staff are usually versed in the collection they have.  But, be wary of some suggestions that seems a little pussy, as I have been recommend some cannabis strains based on the store wanting to get rid of it, to get other product on the shelf.
So use your spidey skills, ask questions, smell, look and are they willing to converse or just want you to hurry?   This is a big factor in wanting to return. 420 friendly lodging is close by as well.
#3 – Know The Difference – Not all stores are the same. Be sure to visit the right one.
Recreational dispensaries and medical dispensaries are two different things and cater to different audiences.  Some states in the country only allow medical dispensaries and offer the plant only to those who have a valid prescription.
Be sure to check the kind of dispensary that you are planning to visit since if you are going in for recreational purposes, a medical weed store clinic will not provide it to you.
I hope this was somewhat informative for you all, thanks for reading the top 3 tips finding recreational dispensaries.
---