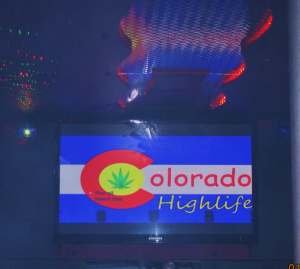 First off I want to thank you for visiting us. We are the #1 provider of adult marijuana tours in Colorado. We have hosted lots of wonderful people from all over the world, that have come out to enjoy what sights, fun and flavors Colorado has to offer. All while enjoying our marijuana tours and our clean safe transportation.  We can offer you a quick excursion for those just here for a short time to private guided excursions for groups or couples, visiting the retail cannabis stores & seeing the sights you want see.
We are here to help you to find the right hotel, bed & breakfast or lodging to fit your needs, we help by giving you a few options on where and who to book, and most important, where not to book; to help save you money. Many hotels are not cannabis friendly, so we make sure to recommend ones that are more accepting to you.
        Great Deals and Tour info!!   
We also offer top of the line 420 friendly transportation from limos to large party buses, knowledgeable professional staff to help you with any questions on laws, regulations or the latest cannabis culture news. We have a few planned excursions we can offer, one that will focus on the just Retail Marijuana stores, visiting quite a few and sampling while we travel; to a quick retail stop with grow view and then off for guided walks of local landmarks or breweries. We can also pick you up from your hotel, have a quick stop to buy some goodies and then off to have an evening for dinner and dancing with your loved one and drop you back off safely and comfortably.
  Refreshments,  electronic pens* to use are also included complementary in our excursions. Colorado Highlife wants you to have a great experience and safe time here, so we promote and practice moderation in use  to help you have a safe, fun time.
We offer  marijuana friendly excursions for the entire Front Range. From mild walks & photo op stops, to hiking some nice challenging trails in the high country, we can tailor a excursion for you. If your the outdoor adventurer, skier/snowboarder or just want to take in the city life of Denver, we can show you the best places Colorado has to offer.
We also don't just drop you off at landmarks  and say "see you in 20″. Our guides are there with you to give you the information and history of the sights with guided walking tours. We will be with you as much as you need or want, helping you photograph the moments and letting you know about the surrounding area and attractions there is to offer. Our guides are also very knowledgeable about the cannabis industry and culture of Colorado. They are also versed in the latest laws and regulations regarding cannabis.
We have Stoney Saturday Tours and private tours to fit any budget and group.
*Based on availability and package.
**Regulations/rules change, ask for details.