Best Weed Vaporizer Categories
---
| Category | Portable Vape | Average Price | |
| --- | --- | --- | --- |
| Best Overall Value in Portables | Pax 3 | $219.99 | |
| Best in Quality for Vapor Taste | Firefly 2 | $349.99 | |
| Most Portable/Discreet | DaVinci MIQRO | $99.99 | |
| Best Compact Design | AirVape XS | $179.99 | |
| Best in Tech | DaVinci IQ 2 | $274.99 | |
| Longest Battery Life before Recharge | Pax 3 | $199.99 | |
| Biggest Herb Chamber/Oven | Crafty | $269.99 | |
| Best Portable Under $200 | Pax 3 | $199.99 | |
| Best Portable Under $100 | DaVinci MIQRO | $99.99 | |
| Best 3 Way Vape - Oil, Herb, Concentrate | 7th Floor SideKick | $289.99 | |
| | | | |
---
The 10 best weed vaporizers you can buy online.
We show you the ten best weed vaporizers that we think you will love. If you prefer oil, concentrates herbs or flower, there is a pen for you on this list.
I have sourced and picked these handheld vaporizers for a few good reasons. As for me, I need a vape pen that I can fix, so having replacement parts you can get for cheap is good. Another is durability, can it survive our hikes in the hills and being tossed around. Battery life and features are the last reason I buy a vape pen but still very important. So read on and select your best weed vaporizer for 2022.



---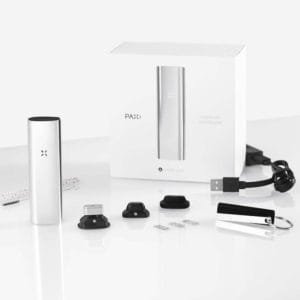 #1 - Pax 3 Vaporizer - This is the best weed vaporizer on the market. Now a dual function PAX at last! The new 3rd generation PAX works for both dry herbs and extracts giving you the option to vape all the things you want.  This vaporizer comes complete with all the tools you need.
 Pick the color that you like best (we prefer the gold), with one-button activation, a green LED light, subtle vibration when pressed this unit delivers vapor in under 22 seconds.  That works out to half the time of the previous model and makes it the fastest in the vaporizer industry.  Powered by an impressive 3500 mAh battery every charge will yield you 8 to 10 solid vaping sessions. At $199.00 this is a very good cheap vaporizer.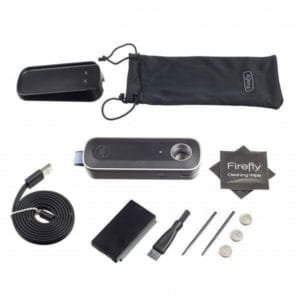 #2 - The Firefly 2 - This great little device is one of the best weed vaporizers for vaping herbs, marijuana and concentrates. The Firefly 2 has been called the "iPhone of Vaporizers."  This vape will turn your favorite dry herb and concentrate into a tasty think clouds of vapor. With a filtered mouthpiece and superior borosilicate glass pathway this is easy to clean.
The unit can get to an whopping 400°F in 3 seconds or less. The Firefly 2 also has innovative touch sensor buttons that start the heating coils. You can also adjust temperature and touch sensor preferences with the smartphone app.  For a final user-friendly touch, the Firefly 2 includes a cradled USB 3.0 charger with a quick 45 minute recharge time and all the tools to clean it.  With a limited two-year warranty this is a great deal.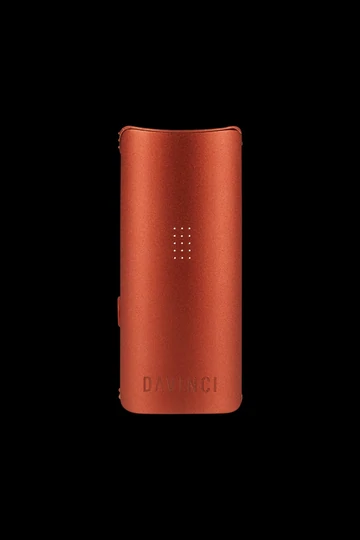 #3 - DaVinci MIQRO -  This very discreet vaporizer designed to easily fit into your pants pocket or purse pocket. Made from the leading manufacturer DaVinci, this is a fully functioning herb vaporizer with temperature settings from 360° - 420°F.
This vape pen features a 100% pure ceramic zirconia airpath with thermal-resistant inert surfaces, the MIQRO delivers pure, smooth vapor.
An adjustable oven enables you to customize bowl size by up to 50%. This vaporizer is also backed with a one-year manufacturer's warranty. This is one of the best weed vaporizers in mini form, you can buy right now.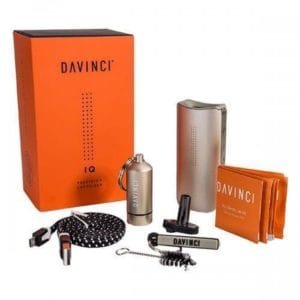 #4 - DaVinici IQ Vaporizer - This is the elite of the elite when it comes to vaporizers. The DaVinici IQ is a wonderful piece of tech and a great buy. This unit is one of the most intelligent vaporizers on the market.  This best weed vape has an unrestricted airway gives little resistance for huge hits.
 The DaVinici IQ pulls the marijuana vapor through a 100% ceramic zirconia pathway making for some of the best tasting hits.  A tasteful LED light display tells you the temperature and various preset modes. This unit also has a smartphone Android/OS app.  It has the easiest to load dry herb chambers, the top lid to flips open showing you a deep heating chamber that is sloped at the top so you don't spill any weed.  This is a quick heating unit, it can make huge clouds in 16 seconds.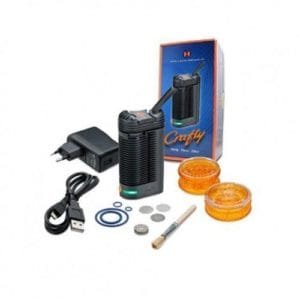 #5 - Storz & Bickel Crafty - This amazing best weed vaporizer from the experts at Storz & Bickel turns your favorite strains and liquid concentrates into huge tasty hits of vapor. This  compact vapor unit features a HUGE herb chamber, smart phone app to precisely adjust heating temps, charger, cleaning tools and a grinder!  The Crafty is a great dual purpose vaporizer that is well worth the price. Load up your flowermate and enjoy this vape.

With the limited 2 year warranty you can't go wrong picking up this unit from DopeBoo.
#6 - The AirVape XS - This very thin and discreet herbal portable vape has a lifetime warranty! The AirVape XS features a luxurious leather sleeve, a versatile USB charger with a wall adapter, advanced digital temperature control, glass mouth piece, very long battery life, easy to clean deep ceramic herb chamber and a very strong solid steel shell that doesn't bend or break when in your pocket.
This unit also communicates to you through vibration, letting you know when its ready to hit your THC filled wonder and when it's about to auto shut off. Each piece can be customized with your choice between Mystic Grey, Rose Gold, Red Gold, and Midnight Blue. With a lifetime warranty this is one vaporizer every backpacker or outdoors person needs. This best weed vape is an awesome buy.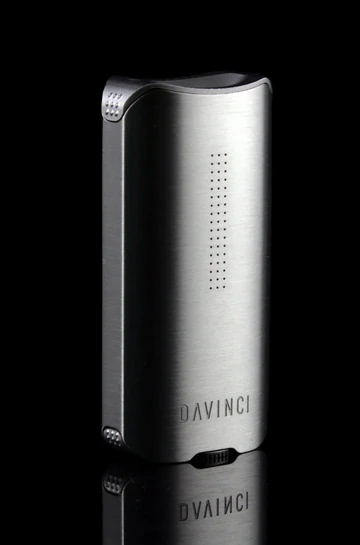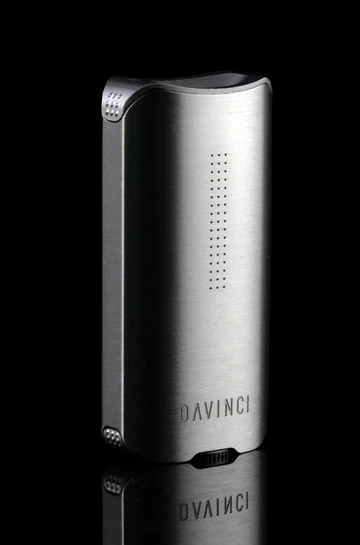 #7 - DaVinci IQ 2 - This is the newest unit from Da Vinci. This new state of the art pen incorporates unprecedented technology, named the 'Know Your Dose' feature. This allows you input your potency information and the amount of ground herb/extract in your chamber. This lets you track the amount of active compounds delivered per draw.
This dual purpose unit vapes oil and is the best dry herb vaporizer on the market. This is the best device for consumption of concentrates and oil.
It features an all ceramic vapor path is engineered with zirconia components and a glass-lined ceramic bowl to ensured unprecedented purity and flavor. a metal pick, 3-hour batteries with wall charger, and a lightweight sleeve.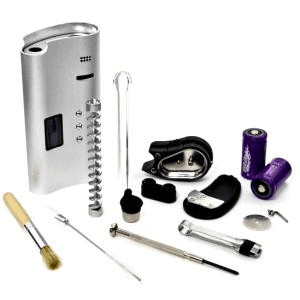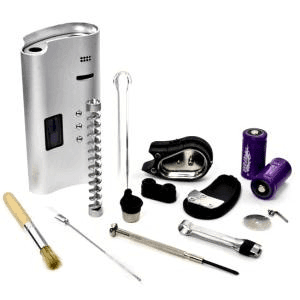 #8 - 7th Floor SideKick -   This masterpiece of vaporizer design is made in our home town of Colorado Springs by Elv8, the makers of the Silver Surfer table top vape.  We have visited the facilities many times and they make a top notch product by excellent craftsmen.
This dual purpose vaporizer does herb and oil excellently. It features a hand-blown glass mouthpiece, 4 x rechargeable 18350 Li-ion batteries, wall charger, cleaning brush, small phillips screwdriver, stainless steel oil can, silicone wax container and a travel bag.  This unit comes with a whopping 7 year manufacturer's warranty.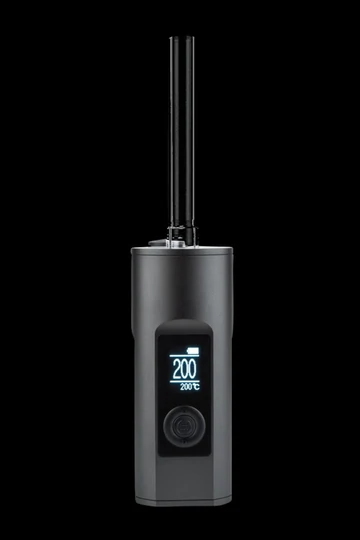 #9 - Arizer Solo II - This little power house is another very discreet cannabis vaporizer.  The Arizer Solo II is a great unit to carry everywhere. The ceramic elements deliver pure vapor while the glass vapor path provides maximum flavor transfer.
If you want a affordable discreet marijuana vaporizer, then the Arizer Solo II is the best weed vaporizer on the market.
Powered by built-in dual 18650 batteries, the Arizer Solo II provides an impressive three hours of use per charge.
#10 - Maud-Dib - The new Magic Flight box is here, Muad-Dib (pronounced maw-deeb) is a concentrate box that contains everything you need to vaporize concentrates and oils. This is a great weed vaporizer.
This great little vaporizer features a brushed brass lid, an optical grade glass lens, and a brass bowl insert, 1.5 ft black silicone draw whip with brass ends to cool the hits, 2 x rechargeable NiMH Glyph batteries, battery charger and a lifetime warranty! Best weed vape in wood.
Accessories that Come with these best weed vaporizers.
Most all of the cannabis vaporizers listed here, come complete with all of the necessary accessories for vaping various herbs oils and cannabis products in your recreational or medical legal state.
All of these vapes come with a USB charger, battery pack (Mod), removable mouth pieces, herb chambers and cleaning tools too. They are all ready to load and use when it gets delivered to you.  You may have to charge the battery for an hour or so before use. So check them out and get one that fits what you consume and has the features you want.
We hope that this list of the 10 best weed vaporizers helps you with finding a cannabis vape that works for you and your needs. Have fun shopping for your weed vape.