Cannabis is becoming a big business not just for dispensaries but for the hospitality industry. Cannatourism is growing in popularity, with legal states becoming hot spot destinations. Now, you can have a full-on cannabis vacation by staying at local bud and breakfasts.
Bud and breakfast mix together three amazing experiences — smoking weed, relaxing and eating. With growing interest in cannatourism, the demand for bud and breakfasts have increased. Here are the best hot spots to toke up and chill out.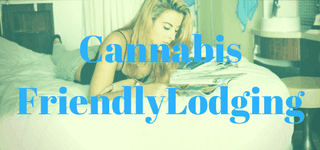 The Adagio
With Colorado being at the forefront of cannabis legalization, you can't go wrong getting your bud and breakfast out in Denver's The Adagio.
This six-bedroom Victorian house allows adequate room and privacy for a 420-friendly getaway. Come hungry and leave high because you get the hookup at this hot spot.
Wake up to a daily wake and bake breakfast. This complimentary meal is served between 8:30 AM and 10:30 AM. Happy hour kicks off at 4:20 PM and goes until 7:30. Indulge in some delicious apps while browsing their paraphernalia bar.
If you hit your mid-day bowl, don't worry about afternoon munchies. Snacks are available all day, with an 8:30 PM dessert offered nightly!

Bubbling Well Oasis
Are you looking to get away and unplug from the world? Be alone with your cannabis at the Bubbling Well Oasis in Desert Hot Springs, California.
Overlook a breath-taking mountain view and gain access to hundreds of miles of hiking trails. Roll up and then enjoy a soak in the natural hot springs. Stroll around with your vape pen as you check out their art gardens.
There is plenty to do at this palatial estate. However, you're within an Uber's distance of museums, wildlife viewing, horseback riding, and more.
Mountain Views Tree House
This Monroe, Washington bud and breakfast is a smoker's dream come true. You are living in an enchanting treehouse that overlooks the lush mountainous landscape.
At Mountain Views Tree House, you can choose between the:
Potleaf Tree House
The Hashtag Tree House
420 Tree House
---
---
We HIGHLY recommend the Potleaf Tree House. It was constructed by Washington artist icon, Sunray Kelley, using only natural materials. However, it seems like you can't go wrong with any choice!
It's not all rugged. There is a hot tub with a mountain view. As a guest at Mountain Views, you also get heavy discounts at local dispensaries. Make sure you travel with your favorite electric nectar collector for the occasion!
Additionally, this estate houses many farm animals, including a mini pig, a donkey, and a parrot. So, smoke away overlooking majestic sites while talking to a donkey. It's like Shrek come to life.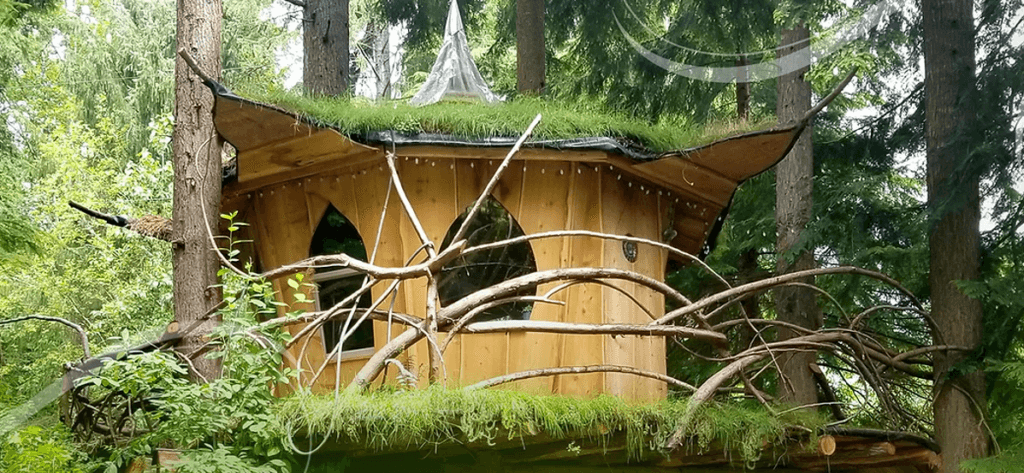 Hamont Barcade
Want a cannabis-friendly getaway with your favorite buds (and some good bud)? Check out Hamilton Ontario's Hamont Barcade.
Take part in retro arcade games or toke up and take it to the pool table. Plus, there's plenty of woodlands and lakes nearby to partake in some outdoor adventures.
These digs are ideal for up two smokers. However, there is room to bring two guests. So, make sure you let the owners know.
Tender Bud Acres
Experience life the Oregon way with Tender Bud Acres. This Hubbard, Oregon bud and breakfast will help you become grounded and forget about any responsibilities back at home.
We love that they have clean paraphernalia ready to use. That makes it easier for travelers to arrive and get their bake on.
Speaking of, the mother and daughter team make a delish chicken and eggs breakfast. However, you're free to use their kitchen and whip up whatever munchies your tastebuds desire.
This estate is over five acres, with plenty of areas to sneak off and toke up. It's also within a taxi's drive to the Oregon Coast, Mt. Hood, the Columbia River, and Silver Falls State. So, there's plenty of day trip opportunities available!
Vegan Om House Bud & Brew
This destination is Tahoe's only bud & brew. It also happens to be cruelty-free, too!
The Vegan Om House Bud & Brew is a cozy studio for two that comes fully stocked with fresh vegan food items. They leave you an Instant Pot and VitaMix to create healthy one-pot meals or smoothies.
Additionally, you are greeted with some locally sourced Tahoe cannabis and South Lake Brewing Company. With some vegan snacks to round out the care package, you'll have everything you need to kickstart your vacation.
Athens Glyfada Centre Shops Swim & Stay
As if you need another reason to vacation in Athens, Greece. You should check out the Athens Glyfada Centre Shops Swim & Stay.
It has a traditional Airbnb vibe with close proximity to day and nightlife while being a cannabis-friendly villa.
This oasis is everything you need to mix fun and relaxation. You are just minutes away from the popular bar, MIKRO Kiss the Future. Plus, the beautiful Glyfada Marina.
This Athens-based bud and breakfast come with a kitchen for you to use. You also get complimentary cannabis for booking.
Can Jam Retreat
Those who look at cannabis as a holistic or spiritual practice will want to check out the Can Jam Retreat in Negril, Westmoreland Parish, Jamaica.
You will feel like you're on a mental health detox. There are so many stunning indigenous birds and plants surrounding you.
The Can Jam Retreat has a Wake and Bake Cafe on the premises. Indulge in anything from ganja cookies to a ganja milkshake to an ice-cold beer.
Hollywood Sign Chalet
Get baked and gaze at the famous Hollywood sign at the Hollywood Sign Chalet. This spot is the closest living quarters to the sign. Its A-frame has been featured in A-list publications, such as Linda McCartney's "The Sixties."
If name-dropping is your thing, David Crosby, Graham Nash, and Mama Cass have all partied here. So, you'll breathe the same iconic air as these greats.
The balcony on-site has an excellent overview of Los Angeles. You can also see the water on a sunny day!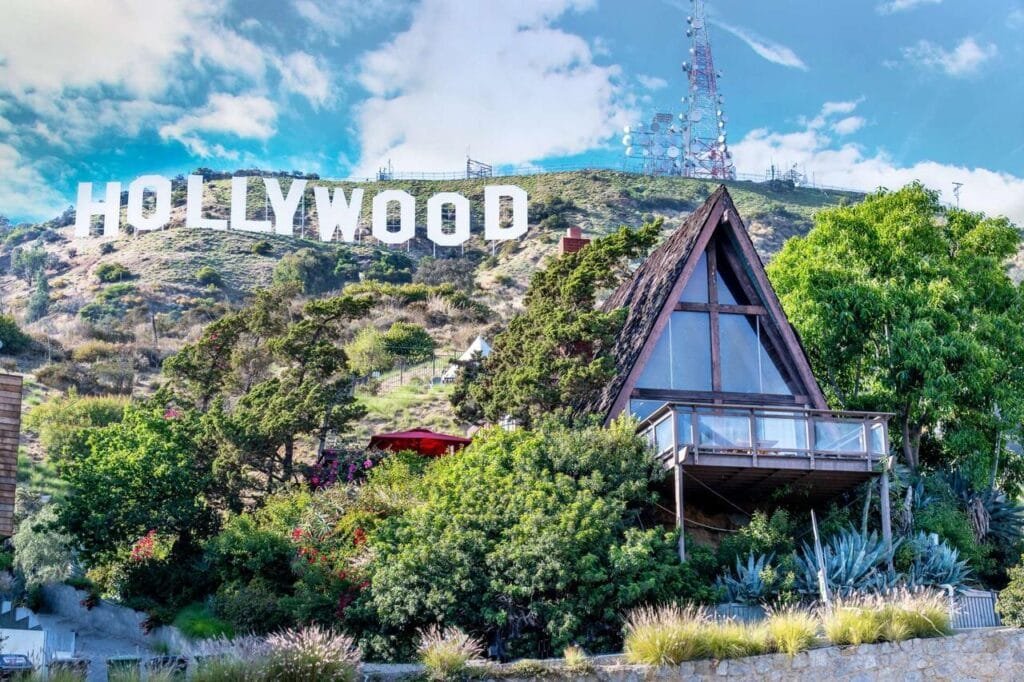 Tiny House Holland
Many of us go on vacations to gain new experiences. A growing trend in rental home vacations is staying in a tiny house. Check that off your bucket list at the 420-friendly Tiny House Holland.
This studio is located in Holland, Michigan, tucked away in a fenced-in yard that is surrounded by woodlands. You are in very close proximity to Lake Michigan and Stu Visser Trails.
The owners offer different 4:20 deals. Be sure to check out what they have!
Hawaii Plantation House
This cannabis-friendly retreat is also a historical landmark in Hawi, Hawaii. The Hawaii Plantation House has a swimming pool, cabana, and various seating areas to ensure comfort and relaxation.
We love their use of organic foods that their expert chefs use to make delicious and nutritious meals. They taste even better with the cannabis provided by the staff!
As part of your stay, the Hawaii Plantation House holds wellness seminars. They are intended to be thought-provoking and healing. You are also welcomed to talk with other guests in discussion areas throughout the estate.
Big Barn "Chill Out" Farm
Relax in the Green Mountains on a 25-acre estate in the Ludlow area of Vermont at the Big Barn "Chill Out" Farm. On the premises are a playground, open land, and a 5-story barn.
The house has gorgeous bay windows overlooking the Green Mountains. There is also a spot to create a bonfire as you watch the sunset with colors dancing on the horizon.
This area is a great escape but still very close to central Vermont. You can easily go for a day on the lake or skiing, then come back, toke up, and veg out.