CBD and Diabetes? Does it help?
You may have heard about CBD and the numerous health benefits that may be associated with it. Users of CBD oil have stated it helps with their chronic pain, anxiety, and even epilepsy. A question some are asking now is with CBD and diabetes. Can it help? We go over that and the top 10 CBD oils online.
While there is no known cure for diabetes, ongoing studies are looking into whether this could be a possible solution. This article explores some of the details about CBD oil and diabetes, like the anecdotal benefits, safety considerations, and possible side effects from using CBD oil. This is an in depth article. Use the buttons below to be taken directly to information your needing.

CBD is the short form of cannabidiol, one of the main compounds present in the cannabis Sativa plant. One of the main reasons people use CBD for medical reasons is that it has little to no THC (tetrahydrocannabinol).
The allowed amount of THC in any legal CBD product is 0.3%. THC contains psychoactive properties and is the compound that gives people a high feeling.
CBD works by interacting with your cannabinoid system, which promotes harmony or homeostasis within the body. According to experts, endocannabinoids are cannabis-like molecules that are found naturally throughout the body.
When you consume CBD, it interacts with those receptors and activates or influences them. It also influences and activates some non-cannabinoid receptors too.
The UCLA Health Cannabis Research Initiative says that the endocannabinoid system is connected to many processes in the body, including memory, pain, stress, sleep, appetite, immune function, reproductive function, and metabolism.
Because of its popularity in the market, people have created so many CBD products like edibles, creams, and beverages.
However, the most common one among these is CBD oil. You can take CBD oil as tincture or place it under your tongue, where the body absorbs it directly.
Whatever type of CBD product you choose to use, they all fall under three categories:
• CBD isolate - These are the types of CBD products that are 100% CBD and no THC, extra cannabinoids, or plant compounds.
• Broad-spectrum CBD - These products contain all other naturally occurring compounds in the cannabis Sativa but have zero THC.
• Full-spectrum CBD - These types of products contain all the cannabis plant compounds plus 0.3% THC.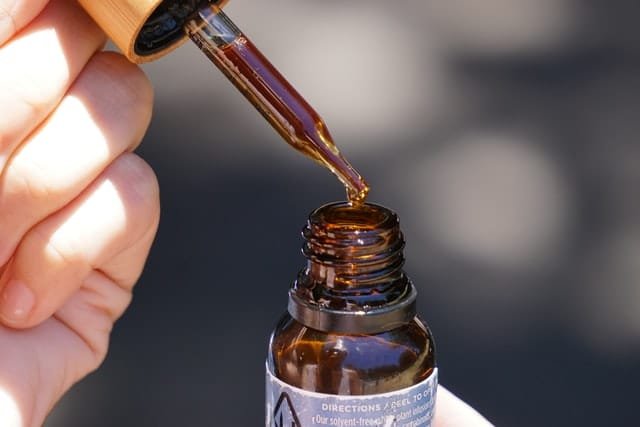 Diabetes is an inflammatory disease that affects the regulation of your blood glucose or blood sugar. You get glucose from the food you eat, which is one of the main reasons you should maintain a healthy diet if you have diabetes.
The body then releases the acquired glucose into your bloodstream. When your blood sugar levels go up, your pancreas excretes insulin, which then helps the glucose get into your cells to produce energy.
According to the Centers for Disease Control and Prevention, if your pancreas produces little amounts of the hormone, or if your cells do not respond to it, the glucose remains in your blood. Over time the glucose buildup causes diabetes. Therefore, if you have diabetes, you might have too much sugar in your bloodstream.
Some of the main symptoms of diabetes include:
• Increases thirst and hunger
• Frequent urination
• Weight loss
• Extreme fatigue
• Blurry vision
• Sores that never heal
The American Diabetes Association states that having high levels of sugar in your bloodstream increase your chances of getting other conditions like:
• Heart diseases
• Eye complications like cataracts or glaucoma
• Stroke
• High blood pressure
• Kidney disease
• Types of diabetes
If you have diabetes, it could be either one of the following types;
• Type 1 diabetes- This is the type of diabetes that happens when your pancreas does not produce the hormone that aids glucose get into your bloodstream. According to the CDC, 5-10% of the people who have diabetes have type 1 diabetes, and most of them get the diagnosis during childhood.
• Type 2 diabetes- This occurs when your body does not make the hormone that allows it to use glucose, or the body does not use it properly. According to the CDC, 90-95 people with diabetes have this type of diabetes.
• Gestational diabetes- This develops mainly during pregnancy and disappears after you give birth.
Other less common types of diabetes include monogenic diabetes, an inherited form of the disease, and prediabetes which happens when you have high levels of sugar in your blood but not high enough for a type 2 diabetes diagnosis.
While the main cause of all types of diabetes is the amount of hormone released by the pancreas, some of the factors that increase your chances of getting type 2 diabetes include:
• Being overweight
• High blood pressure
• High disease
• Being inactive
• High alcohol intake
• Being 45 years and above
• Ethnicity; people at the highest risk are Native Americans, African Americans, Asian Americans, and Hispanic Americans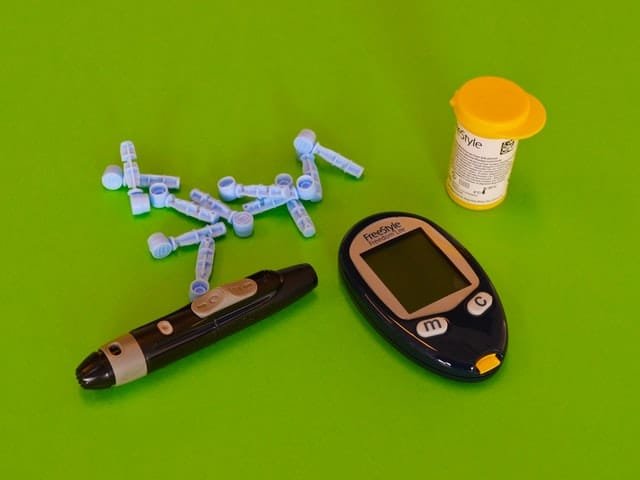 CBD oil is a type of oil made when people dilute CBD with carrier oils like hemp seed oil or coconut oil.
Type 2 diabetes, which is what many people suffer from, is closely linked to being overweight. By interacting with the endocannabinoid system, CBD has shown a positive effect in affecting food intake plus energy use in overweight people, which reduces the chances of getting the disease.
The Arthritis Foundation states that people with arthritis have higher chances of getting diabetes. To test how CBD helps with inflammation, researchers conducted a study on rats that had osteoarthritis. The study revealed that CBD reduced inflammation and chronic pain that came with the disease.
Another 2019 study tried administering CBD in rats for 30 days. The results indicated that CBD reduced inflammation of the nerves in the rats that had diabetes and hypoperfusion.
In addition, results from another study done in 2015 indicated that CBD reduced inflammation plus neurotoxicity in rats that had diabetes. Those studies showed that CBD could help people who have diabetic retinopathy.
The American Journal of Pathology also stated that CBD helps reduce inflammation, oxidative stress, vascular hyperpermeability, and cell death associated with diabetes.
Roy Batt MSc, who researched connections between CBD, the endocannabinoid system, type 2 diabetes, found that CBD could help boost pancreatic health and protect it from destruction by the overactive immune cells.
According to studies, some other ways in which CBD could help people with diabetes include:
• Increase production and reduces its resistance.
• Lower the amounts of bad fat or cholesterol in the body.
• Reduce hyperglycemia or high levels of sugars in the bloodstream.
• When combined with a compound with low amounts of THC, CBD could help people who have type 2 diabetes control their blood glucose.
• Ease swelling and pain that comes from nerve damage
While CBD and medications could help with some symptoms of diabetes, you need to maintain a healthy diet too.
As people research the relationship between CBD oil and diabetes, they have come across some side effects that you could experience when you use CBD oil, including:
• Nausea
• Fatigue
• Weight changes
• Changes in appetite
• Irritability
• Dry mouth
• Diarrhea
• Drowsiness
CBD oil and diabetes could also interfere with some medications you are taking, which is why you should consult your doctor before you start using it. You should also watch your dosage to avoid getting adverse side effects.
CBD and Diabetes - What You Need to Know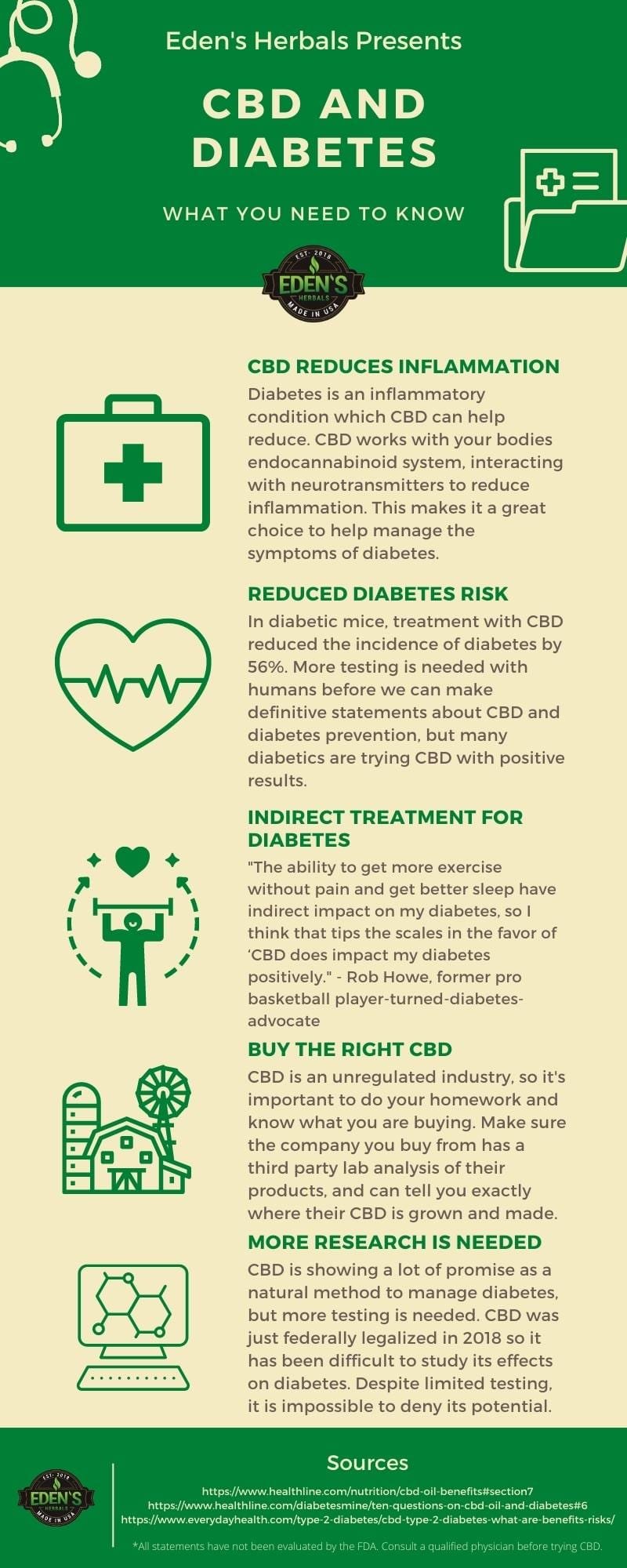 CBD Products from the Best Manufactures
Below are a few items from the best recommended manufactures we found from reviews online and health sites. We list some that just might help you with your aliments. We have not tested these ourselves and are basing our recommendations from reviews.
As for the question of CBD and Diabetes, these CBD oils, cannabidiol powders and CBD tinctures below are lab tested to be solvent and heavy metals free, 99% CBD, THC free and made from Non GMO hemp. These are all said by the manufacturer to be very safe for use.
We recommend you see a physician before starting on CBD supplemental programs.
CBD Oil Tincture w/Vitamin C 1000mg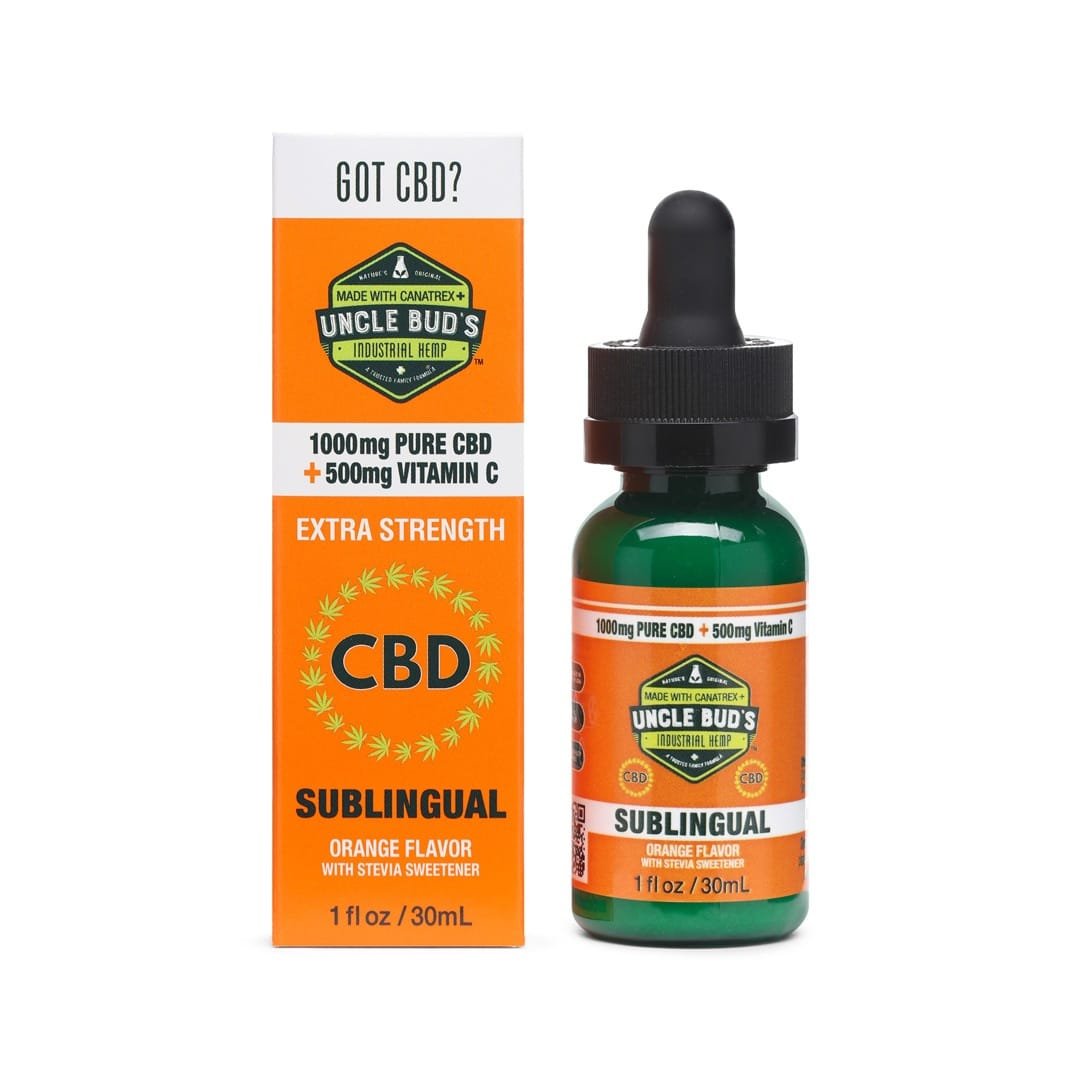 This CBD oil tincture from Uncle Bud's is infused with 1000mg of CBD Oil and 500mg of Vitamin C in each 30mL bottle. This gives you all the benefits of CBD oil with the added benefits from Vitamin C. Using this with the measure dropper can help to relieve pains, anxiety and sleeplessness says the manufacturer.
Uncle Bud's CBD tincture with Vitamin C has an orange flavor with stevia sweetener.
Elderberry CBD Tincture 1000mg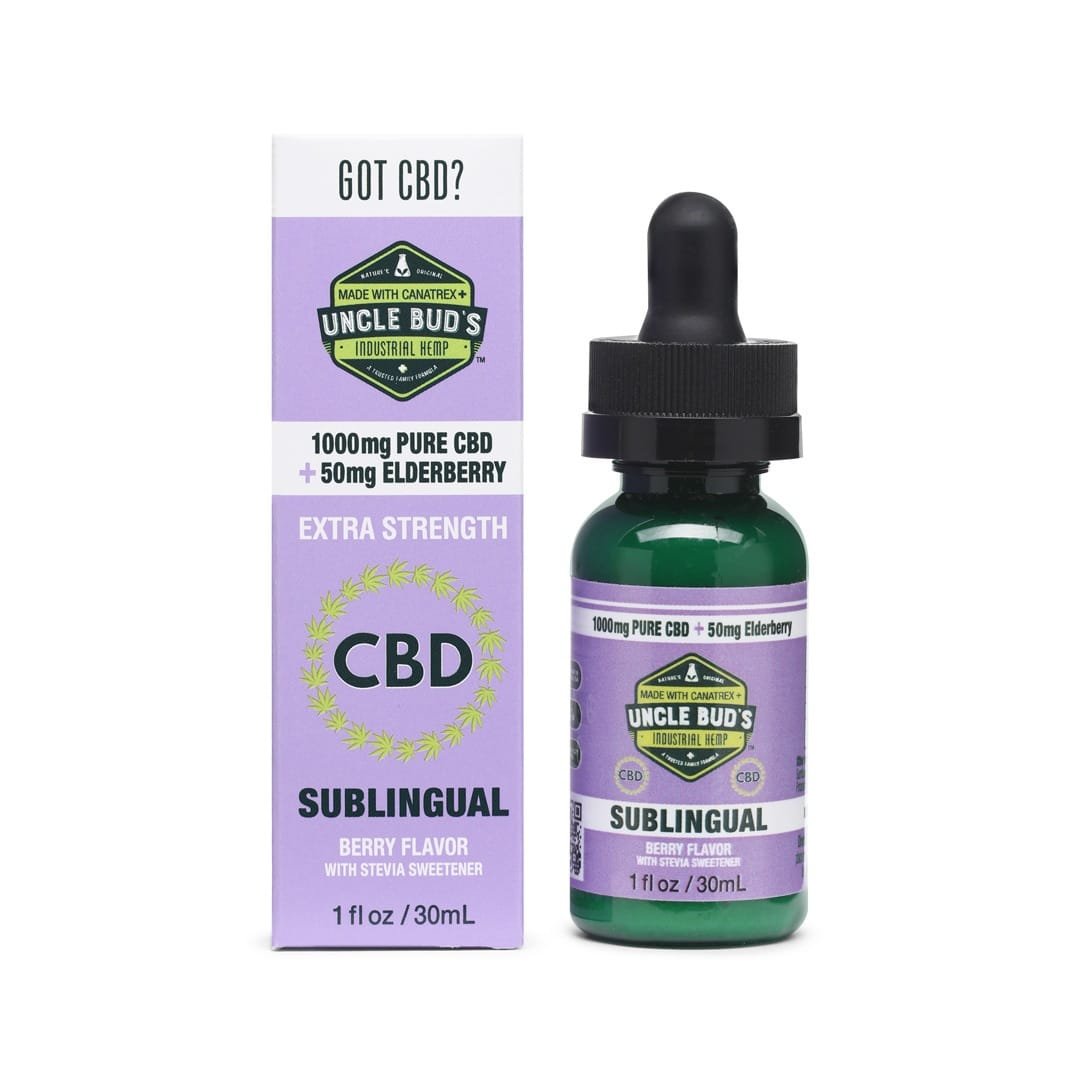 This CBD oil tincture has all the goodness of CBD with the antioxidants and great flavor of Elderberry. This CBD ticture with Elderberry contains 1000mg of CBD Oil and 50mg of Elderberry in each 30mL bottle. This amazing CBD tincture is great for relieving joint pain, achy muscles and helping to dissipate the everyday stress of life and work.
This product has 99% pure CBD and natural elderberry flavor with stevia sweetener. The included dropper helps to get you the right dosage every time.
NuLeaf Naturals CBD Products
Full Spectrum CBD Tinctures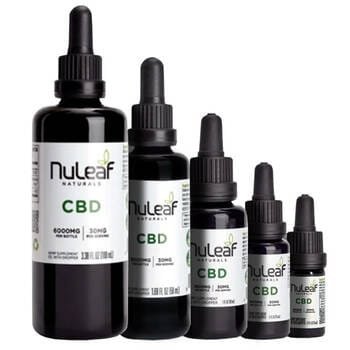 This CBD oil tincture from NuLeaf is made from a proprietary genetics that is highly concentrated in CBD and contains significant amounts of secondary cannabinoids. Cannabinoids work synergistically with each other and are more effective when they are found together versus when they are isolated, the manufacture claims.
The positive reviews we found state, this can help to relieve pains, anxiety and sleeplessness.
CBD Softgels 300mg - 1800mg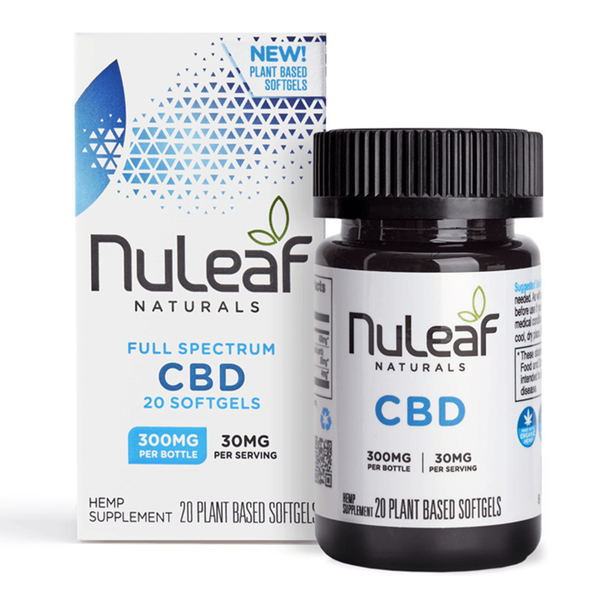 A great way to get your CBD is in the form of quick release softgels. These NuLeaf softgels are made with a full spectrum CBD. These easy-to-swallow capsules are packed with an array of desirable phytocannabinoids that give you a multitude of benefits, says the manufacturer.
This product has 99% pure CBD made with high concentration of compounds such as CBD, CBN, CBG, and terpenes, while maintaining especially low levels of THC (less than 0.3%).
CBDistillery CBD Products
Broad Spectrum CBD Tinctures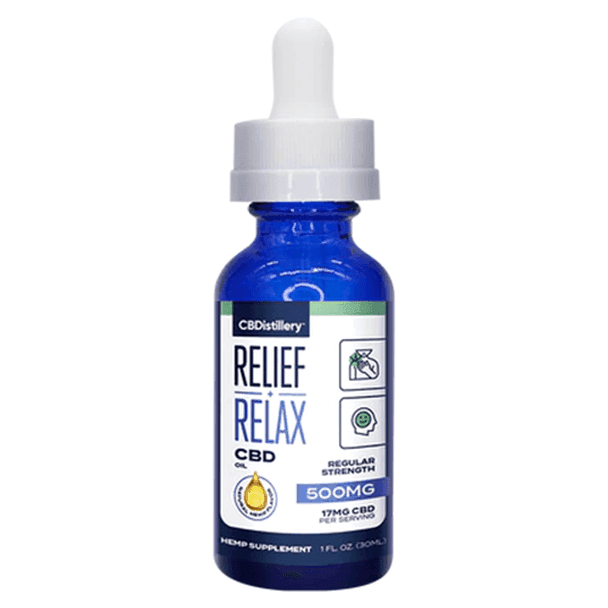 This CBD oil tincture is a broad spectrum oil, meaning it has all of the CBD benefits without any THC. CBDistillery Relief + Relax Broad Spectrum CBD is said by its reviewers to to relive pains, anxiety, headaches and sleeplessness.
"Broad spectrum CBD oil gives you the synergy of other cannabinoids and terpenes, so you can take advantage of what is known as the "entourage effect." The broad spectrum "entourage effect" multiplies the health and wellness benefits of CBD, but without THC..." states the manufacturer.
Full Spectrum CBD Tinctures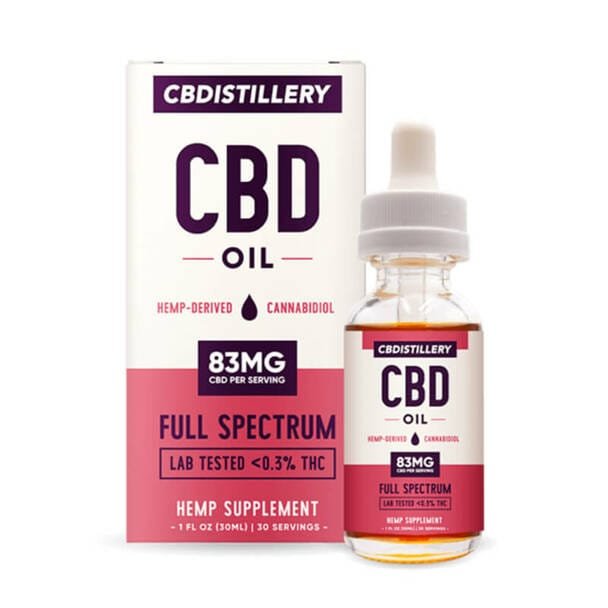 This CBDistillery full spectrum CBD oil has some of the highest grade hemp in it. It has a full spectrum profile, meaning you get a very high-grade CBD having all of the great compounds like CBD, CBN, CBG, terpenes, and a trace amount of THC (less than .03%). The manufacture claims this oil helps with reducing arthritis pain, muscle aches and stress.
The anecdotal evidence shows that the trace amounts of THC with the CBD helps the body in a multitude of ways.