Glass Pipes – Our Top 10 Best pick for 2019
Glass pipes, in the world of cannabis the glass pipe has become the dominate hand pipe of the newer generation. Glass blowers have been crafting this type of smoking pipe for decades now and have made this the #1 sold, type of glass pipe in the last 10 years.
They come in many shapes and sizes as you may know and you can pick up some great glass pipes for cheap. From large Gandalfs, pocket size peanuts, steamrollers, bubblers to elaborate pieces that change color due to the fuming process when made, most anyone can find a favorite. Now if your looking for one of the top 10 bongs we have a place for you to go.
Nowadays it is easy to hop online and in 5 to 10 minutes, buy glass pipes for your liking with huge bowls for smoking.  When choosing to buy a glass pipe be sure to look at the way it is made as you always want a functional piece. So a large deep bowl, an easy to find and usable carb, a strong shank, thick neck and comfortable mouth piece makes for a great glass pipe.
Make sure your next pipe is made with a
thick American glass
to help resist breakage if you ever drop it.
But now with so many glass pipes for sale online how to choose a good one, what's the best glass pipes? Where to begin?
DopeBoo asked us to pick our favorites from them to help you all out … so read on.
Here are our picks for Top 10 Glass Pipes in 2019.
---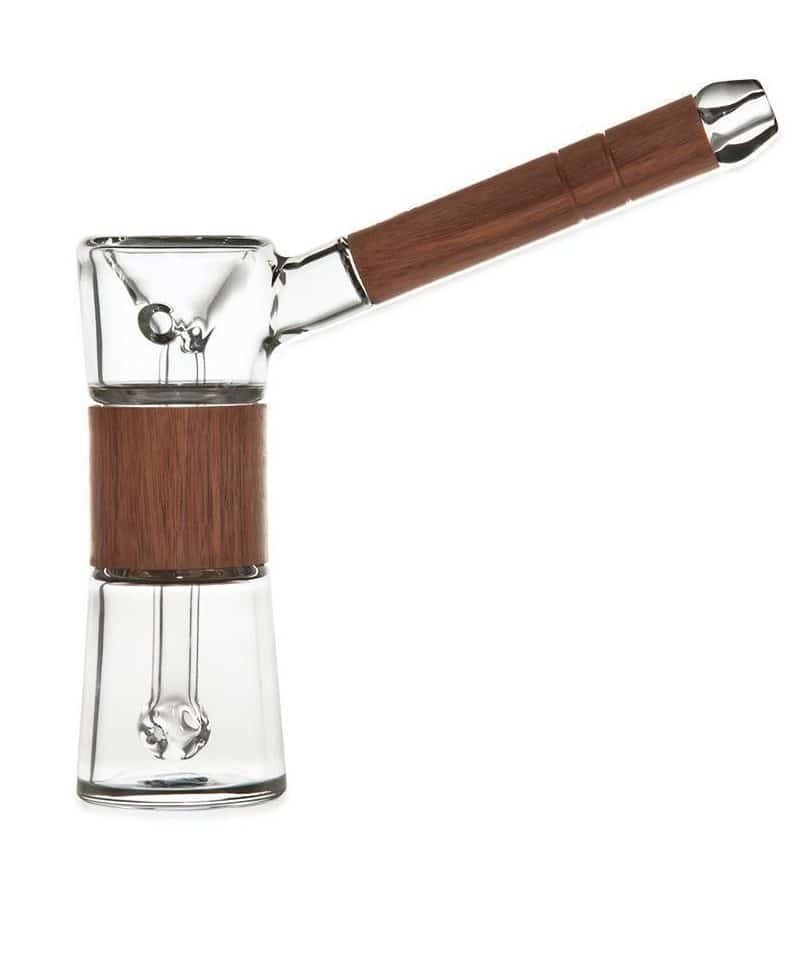 #1 – Marley Glass and Walnut Wood Bubbler
Made with very high quality glass and walnut, this glass bubbler from Marley Naturals is a beautiful pipe.
This glass pipe is nothing like any other pipe you have seen. This hybrid of glass and wood is stunning and hits as good as it looks. A deep reservoir for water, a medium size bowl and an easy to use side carb, this pipe is one of a kind.
---
#2 – The Avocado Hand Pipe
As we like to keep this top 10 list interesting, here we have a glass pipe like no other and is bound to be a conversation starter at the next smoking session.
The Avocado hand pipe from Empire glass works in California is a pipe with humor. This piece has a deep "pit" bowl for your herb, easy to get to thumb carb and fits perfectly in your hand. Just don't try to take a bite.
---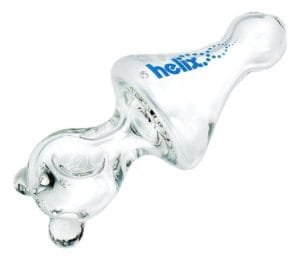 #3 – 8″ Helix Glass Pipe
This futuristic pipe is the Helix from Grav Labs'. This wild design delivers a hit so smooth you will fall in love the first time you use it. These are made with nice bowls for smoking.
The "Venturi Chamber" is fitted with angled microholes that send smoke swirling like a hurricane with fresh outside air to give you flavorful hits of your favorite thing. This is a must have to any collection.
---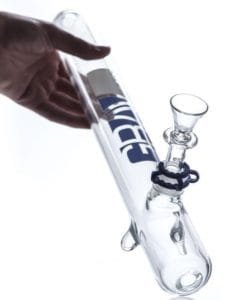 #4 – 18″ Steam Roller
Holy moley!! This huge steam roller will get a nice party going. We used a photo with a hand holding it to show you the size of this monster.
An 18 inch master piece from Grav Labs' and features little "feet" to hold it up right, removable bowl/down stem, huge end carb and very thick scientific borosilicate glass. This is a must have for anyone who enjoys using steam rollers and using one of the best weed pipes..
---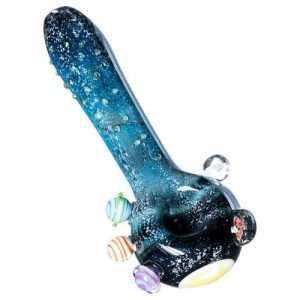 #5 – Galaxy Spoon Pipe 
No your not seeing things, this is the infamous Galaxy Spoon Pipe from Empire Glassworks. Featuring multiple worked glass planets and UV reactive stars and sun, this spoon pipe is truly unique.
Once again they have made for you a one of a kind session maker with a nice bowl for smoking cannabis and be ready for people to throw herb at you, just because they want to try this pipe.
---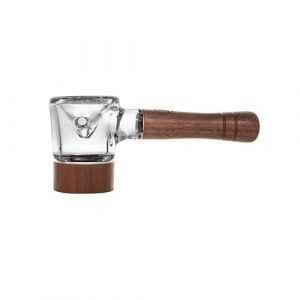 #6 – Marley Glass – Walnut Wood Spoon Pipe
This hand-blown glass accents sustainably sourced walnut wood for a awesome look that's sure to get you some complements. The pipe's perfect 4.5 inch size rests comfortably in-hand while the glass spoon resists heat. One of the best weed pipes made.
This pipe has a sophisticated appearance and quality construction. This glass pipe also breaks down into two pieces, making it easy to clean and is bound to be a conversation starter at the next smoking session.
---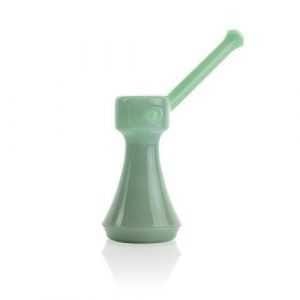 #7 – Jane West Upright Bubbler
The Jane West Upright Bubbler is 5″ tall and made from 38mm mint green tubing. Its exclusive "fission" downstem diffuses smoke through 1.5 inches of water. The bowl is large enough for a good smoke session. This is a stylish clean look that will impress.
No accessories are needed for using this bubbler.  This durable glass bubbler pipe will last for years to come. This is why it is one of our best weed pipes.
---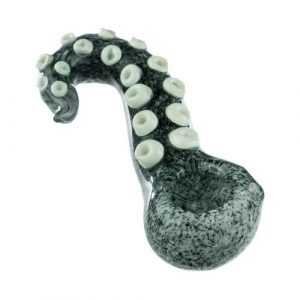 #8 – Boo Glass Tentacle Spoon Pipe
Be the baller at the next smoking session with this high end glass pipe.
Try not to get wrapped up with this awsome looking hand made octopus tentacle pipe from BOO Glass. Features suction cups along the entire inside tentacle and a generous recessed bowl and a side thumb carb. This pipe come is various colors as well.
Made with thick, scientific-grade borosilicate glass, each tentacle when finished is approximately 5″ inches in length.
---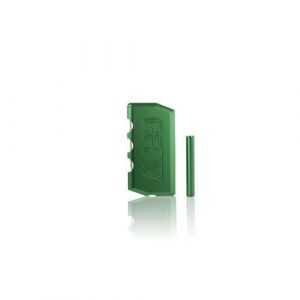 #9 – 3.75″ Dugout with One-hitter
The portable 3.75 inch Dugout from GRAV is a redesign of the classic. Store some extra flower, a one hitter bat, and a cleaning pin all in this tiny and durable lightweight case.
The Dugout has long been a great way to store and enjoy your cannabis when you travel. This newest creation from GRAV does the history of this long standing pipe justice.
---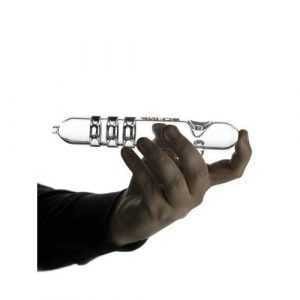 #10 – 6″ Upline Steamroller
The heavy hitting steamroller from the mad-science minds of Micah Evans and GRAV has been a top seller.
This unique smoke delivery system features 3 forced restrictions to redirect  the airflow for smooth hits. Its superior cooling power helps to smooth out the huge hits and the thick glass pipe simultaneously acts as an ash catcher too. This glass pipe steam roller will last you years to come and many, many smoking sessions.
---
Well that's our top ten glass pipes we recommend any collector and daily smoker should have. Have fun when you go out shopping to buy glass pipes. If your needing a vaporizer we have the best vaporizers listed for you! Cheers!