The Top 5 Best Gravity Bongs – Buyers Guide
The best in gravity bongs? Just saying that sounds wrong. Well good bye to the times of the old kitchen made gravity bongs and hello future! The humble gravity bong has gone from DIY college project to a masterpiece of craftsmanship and design. We are featuring Smoke Cartel due to them having the largest section of gravity bongs online.
Combining innovative technology with traditional principles, today's gravity bongs are in a class and price of their own. From most expensive to the most affordable, let's dive into the top 5 best gravity bongs of our time.
---
1. Tyson 2.0 x Stündenglass Gravity Infuser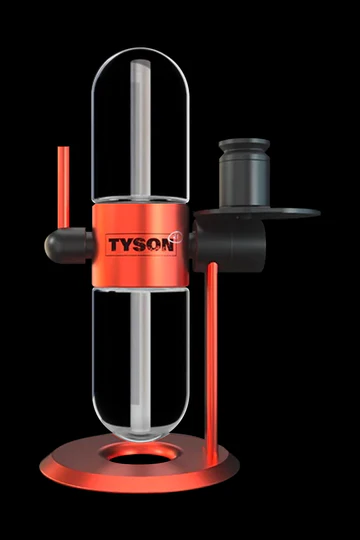 Born from the collaboration of boxing legend Mike Tyson's brand and Stündenglass, this isn't just a gravity bong—it's a statement. Standing at 18 inches, it boasts a 360-degree rotation system, eloquently designed to maximize kinetic motion via cascading water displacement and opposing airflow.
Made of robust boro glass and aircraft-grade aluminum, this device promises both style and durability. Its versatility is unmatched, with the ability to connect to any 14.5mm smoking or vaping device. With a 45-degree adjustable mouthpiece and an immersive experience guaranteed, the Tyson 2.0 Stündenglass Gravity Infuser is the future of smoking.
---
2. GravIX Automated Infuser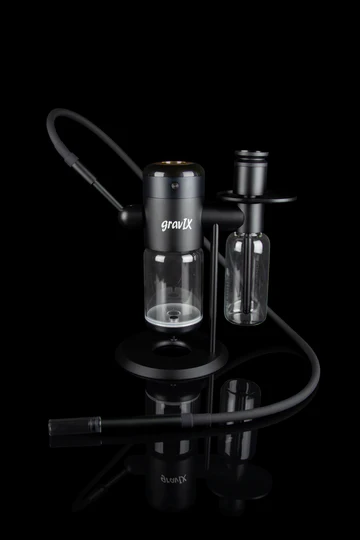 Taking the gravity bong game to new heights, the GravIX is a testament to The Kind Pen's commitment to innovation. Not just a tool, but an experience, this automated infuser masterfully blends design and functionality. Standing at 12 inches and weighing 7.7 pounds, it's built for both aesthetics and resilience.
One of its unique features is its music-activated light show. The borosilicate glass globe is LED illuminated, each smoking session transforms into a visual symphony, making it a centerpiece for any gathering. Its 2000mAh battery isn't just for longevity but provides three power settings, giving the user control over their experience. The fast-charging aspect ensures that your sessions are uninterrupted, while the three available colors.
---
3. HighRise Hybrid Gravity Bong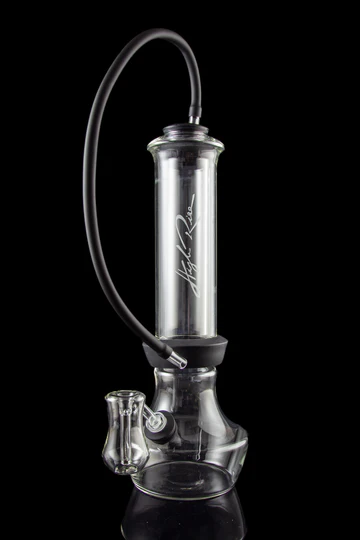 Imagine merging the potent force of a gravity bong with the silky-smooth hits from a water bong—HighRise made this dream a reality. This innovative hybrid offers lung-punching hits, yet filtered through ice and water for a smoother experience.
The Riser Valve's unique design allows maximum water fill, translating to enhanced filtration. By bridging the best of both worlds, HighRise ensures an efficient, pleasant session every time. This is a beautiful piece of art and will make a lot of heads turn. This is one of a kind design and innovation.
---
4. Pulsar Gravity Water Pipe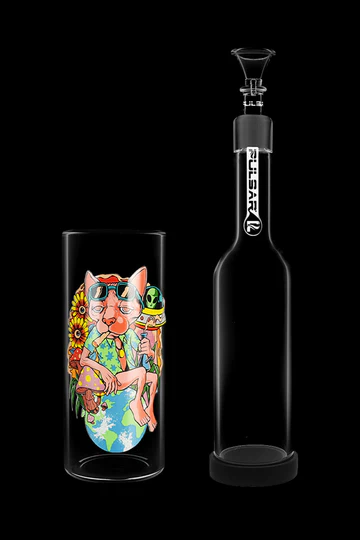 A nostalgic nod to classic gravity bongs but with a contemporary twist, Pulsar introduces a vibrant 11.5-inch tall bong made of premium borosilicate glass. This modern marvel operates by creating a vacuum with water, gently pulling smoke into its chamber.
The experience? Reliable, rich, and lung-saving on the initial pull. Pulsar's attention to detail is evident, especially with the black silicone guard, safeguarding against potential damage. You can get this in 4 various prints. Pick your favorite one.
---
5. Grav Gravitron 2.0 Water Pipe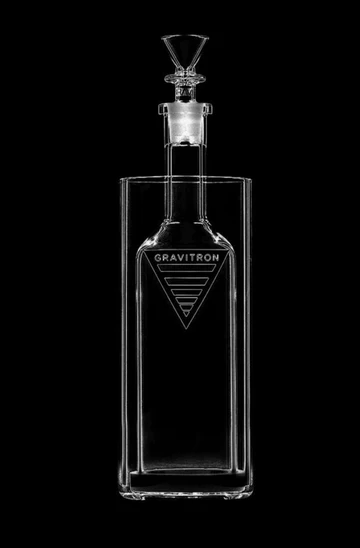 Take us back in time with a 2 liter bottle, some dank buds and a almost dead lighter, all to get high. This is one of the best in old school design and features. An upgrade to the beloved Gravitron, the 2.0 version stands tall with a more robust, five times thicker glass. This 9-inch marvel, made of clear glass, showcases a design geared towards efficiency and user-friendliness.
Its platinum-cured silicone grommet ensures a tight seal, while the flanged neck facilitates effortless lifting during sessions. For those seeking potent hits without any loss of smoke, the Gravitron 2.0 is the go-to piece.
---
To sum up, the modern gravity bong landscape is rich with innovation and craftsmanship. Each of the above bongs offers unique features, ensuring every enthusiast finds their perfect match. Embrace the evolution of smoking with these state-of-the-art devices, guaranteeing unforgettable moments with every use.
Creating the Best Gravity Bongs: Evolution and Innovation
A gravity bong, traditionally known as a "waterfall" or "bucket" bong, is a method of cannabis consumption that utilizes two primary components: a container or bottle partially submerged in water and a means to channel smoke through the water into a confined space. The principle is simple: as the container rises, a vacuum is created, pulling smoke from the burning cannabis in the bowl, into the container's void. Once filled, the user then inhales the concentrated smoke.
Since its rudimentary inception, often just crafted from everyday items like plastic bottles and buckets, the gravity bong has undergone significant innovations. Modern versions have transcended their makeshift roots, evolving into sophisticated devices made of high-quality materials like borosilicate glass and anodized aluminum.
Contemporary designs offer features like automatic percolation, music-activated light displays, and even hybrid functionalities that merge traditional water bong filtration with gravity bong potency. This evolution not only amplifies the user experience but also represents the cannabis industry's continual push towards innovation and refinement.