So your here looking for things to do in Boulder, Colorado huh? Well we have some of the best for you to choose from, see what sparks your interests below.
Boulder, Colorado is a beautiful city nestled at the base of the Rocky Mountains. Known for its outdoor recreational opportunities, vibrant arts and culture scene, and world-class dining and shopping, Boulder is a popular destination for tourists and locals alike. In this quick guide, we'll explore some of the top things to do and see in Boulder, as well as provide tips for getting around and making the most of your visit. Most of the green text is tappable and will take you to the relevant information.
Outdoor Activities in and near Boulder, CO.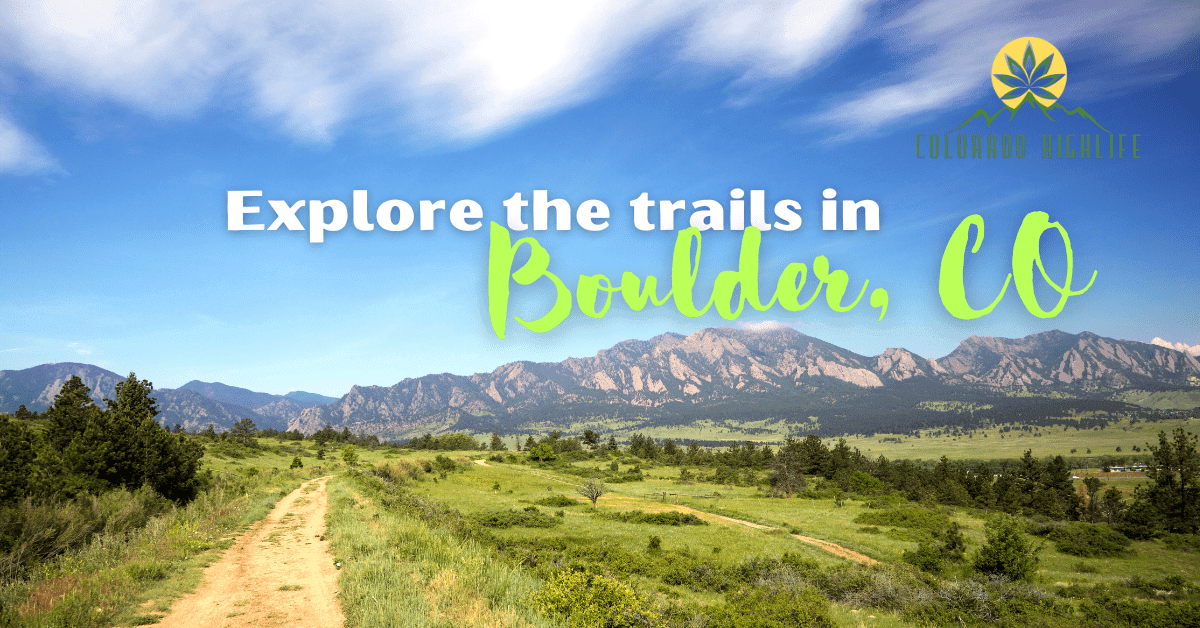 One of the main draws of Boulder is its proximity to the mountains, which offers endless opportunities for hiking, camping, rock climbing, and more. Some popular outdoor destinations include:
Chautauqua Park: This park is home to a variety of hiking trails that range in difficulty, as well as a playground and picnic areas. It's also a popular spot for rock climbing and bouldering.
Boulder Creek Path: This scenic trail runs along Boulder Creek and offers views of the foothills and the city. It's a great place to walk, jog, or bike.
Boulder Reservoir: Located just a short drive from the city, this reservoir is a popular spot for fishing, swimming, and paddleboarding.
Arts and Culture
Boulder is also known for its vibrant arts and culture scene, with a variety of museums, galleries, and performance spaces to explore. Some highlights include:
Boulder Museum of Contemporary Art: This museum features rotating exhibitions of contemporary art, as well as artist talks, lectures, and other events.
Boulder Theater: This historic theater hosts a variety of live music and comedy shows, as well as film screenings and other events.
Boulder Creek Festival: This annual festival, held in the summer, features live music, art, and food vendors, as well as a parade and other family-friendly activities.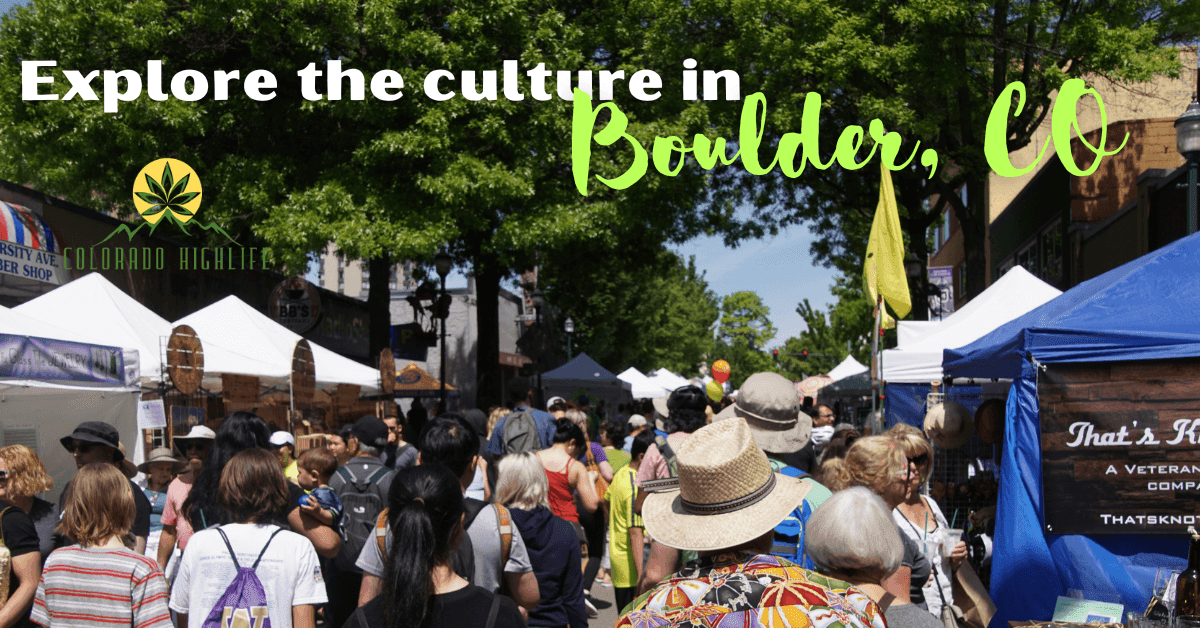 Dining and Shopping
Boulder is also home to a variety of unique shops and restaurants, making it a great place to explore for foodies and shoppers alike. Some highlights include:
Pearl Street Mall: This historic outdoor shopping and dining district is home to a variety of shops, restaurants, and street performers. It's a great place to stroll and people-watch.
Boulder Farmers' Market: This weekly market, held on Saturdays, features fresh produce, baked goods, and other locally-sourced products.
The Fitter Headshop – Locally owned by twin sisters, Bonnie and Betty, The Fitter has been serving the locals, and tourists for over 4 decades. The Fitter specializes in having some of the best glass in the city. Dab rigs, to Gandolfs, they have the so much to see.
Best Dining Options:
Black Cat: This farm-to-table restaurant, features a seasonal menu of locally-sourced ingredients. they rasie all the meat you will eat, all of the dairy and most of the produce served, comes from the farm there.
Blackbelly: This farm-to-table restaurant and butcher shop serves contemporary American cuisine with an emphasis on locally-sourced meat and seasonal ingredients. The menu includes dishes such as roasted chicken, lamb, and pork chops, as well as vegetarian options.
OAK at fourteenth: This New American restaurant serves contemporary dishes made with locally-sourced ingredients. The menu includes a variety of options such as grilled meats, seafood and vegetarian dishes, as well as a raw bar.
Getting Around
Boulder is a relatively small city, and many of the top attractions can be easily accessed on foot or by bike. However, there are also a variety of transportation options available, including:
B-cycle: This bike-sharing program, which has stations throughout the city, allows visitors to easily rent a bike for a short period of time.
RTD Bus: The city's public bus system offers a variety of routes that connect the city with nearby destinations, including Denver.
Rideshare: Services like Uber and Lyft are also available in Boulder, making it easy to get around town.
Recreational dispensaries in Boulder
Boulder was one of the first cities to have recreational cannabis for sale to adults back in 2014. So you can definitely find some great places to score some sticky, stanky smoke.
Verde Natural Recreational Dispensary Boulder – One of the best and highest rated.
StarBuds Recreational Marijuana Dispensary Boulder – One of the very first OG Colorado cannabis companies. Now is nationwide. Great products.
So when your there….
Boulder, Colorado is a beautiful and vibrant city that offers something for everyone. From outdoor recreational opportunities to a thriving arts and culture scene, there's always something to see and do. So whether you're a local or a visitor, be sure to take some time to explore all that Boulder has to offer.