Cannabis Friendly Colorado. What to do when you come here.
Updated 10/2021
Well the season is upon us and people from around the world are flocking to Colorado to enjoy its beauty, mountains, activities and yes our fabulous marijuana. So what are you planning on doing when your here? Do you have any ideas as where to go have a little fun or see some history? Taking a cannabis friendly road trip? Well we are going to cover some great info for you for your time here.
Each link in this post, will take you to more information on the placed listed here.
---
Things to do in and around the city of Denver.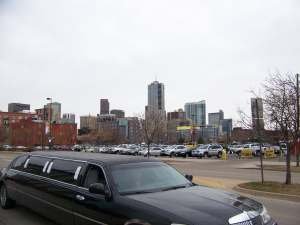 Well first off walk around. Yep that easy. Just put you feet in front of each other any let your eyes wander. You see some cool stuff when you just really look. Ok that was easy, how about riding some bikes.
Denver has a ton of bike rental kiosks throughout the city for you to grab one and enjoy the day. Just swipe your card and your off. When your done find a rack location on your smart phone and return it. Easy, cheap and fun.
Go and see the Denver Botanic Gardens. This place is nice to spend an hour or two looking at all the great and wonderful scenes they have. Only $10 per person too.
Denver's Rose garden at the Natural History Museum is a great place to get that iconic Denver city/mountain shot you see in all the calenders and enjoy the sun and blooming flowers. The museum is an awesome place to spend the day and it will take up most of it.
Shopping at 16th Street Mall is also a great time. This outdoor mall is one of the largest in the U.S. This 2 mile outdoor mall has everything you need.
Food, the famous and cool sub shop "Cheba Hut" is a cannabis themed sub shop serving toasted all natural subs that taste great. They are located right off the 16th Street Mall on Champa St, just to the south. While your right there visit Native Roots recreational marijuana store to get some great stuff.
Lots of boutiques shops, the Hard Rock Cafe has a location right on the mall also, beer pubs and a Free bus to take you back and forth on the street make for a fun time. Play one of the many pianos on the mall.
Take in a game, concert or see some great art galleries, Denver has a ton of them. Go hang out at 1up, there you can play the old school video games and have a beer at the same time. Biker Jim's is close by and has some of the best brats and hot dogs in the world. Rattlesnake brat anyone?
There are two main hotels we would recommend to you. The Sonesta is great as they have a roof top deck for people to smoke on, very good location right downtown near everything you need. There are cannabis friendly Bed and Breakfasts as well like the Adagio or Arrowhead Manor.
Just west of Denver is Red Rocks Amphitheater. Here you can look at the wonderful rock formations or take in a show. They also have a music hall of fame in the visitors center, that is a nice 45 minute trip into the who's of who, of playing at Red rocks. It is open everyday from 9-5 unless their is a show.
Right close to Red Rocks (a 5 min drive) is the Cliff House Lodge. This cannabis friendly place has separate cabins of different themes, all with hot tubs and breakfast everyday.  Another 5 minutes and your to Arrowhead Manor, this luxury cannabis friendly Colorado mansion & resort, is a great place for couples.
Things to do in the Mountains.
First off, just FYI… if it says "National Forest Land" it is federal property.  Stay on state lands if you want to posses marijuana.
Ok, you want the "Real Colorado feel" well there is quite a few of those, depending on the meaning you want.
Estes Park– this wonderful place is located north west of Denver around 2 hours or so. If you want to see elk, you go there. They roam everywhere. Take a bike ride around the lake, fish, hike or shop in the many places in town. Grab a real buffalo burger, some real salt water taffy and enjoy the day. The famous Stanley Hotel from "The Shinning" is here. Some hotels and cabins here are cannabis friendly Colorado people.
---
Breckenridge – here you will find too much to do. Ski, bike, shop, eat, buy marijuana… you name it they have it in this famous, cannabis friendly Colorado mountain town. They have a few cannabis friendly places to stay also, vist USAWEED.org for more info.
---
Vail – Once again lots to do here. Known for its world class skiing, this place has a very cannabis friendly Colorado vibe also. Friendly lodging and recreational marijuana stores are here also. Micro brews and many places to eat make this a stopping point.
---
Aspen – This is the most expensive of the mountain towns to stay at. Very "luxury" feeling town. Find your "Jimmy Cho" shoes and buy some sticky buds, its all here also.  Get lost on the many trails around here.
---
Georgetown Lake – This is a great place to stop off and get some beautiful pictures of the Rockies and the lake. Nice fishing here and a great sight seeing walk around it.
---
Colorado Springs – Here you have the best of both worlds. You have a great town with lots of history close to Pike's Peak where you can take the cog railway up the mountain.
---
Manitou Springs is right there also, shop at one of the hundreds of boutique, candy and t shirt shops. You can find the only two recreational cannabis dispensaries in the area there also. They have a real penny arcade, restaurants, trails, zip lines and tours .
Woodland Park is also very close by, just a 30 to 45 minute trip up the highway and is a great mountain town to stop in at. You can find a lot of shops, events, bars and restaurants there too.
If you need more information please visit USAWeeD.org.