Colorado is taking major steps to encourage cannabis cultivators to become more energy efficient. As part of a program aimed at improving the state's energy footprint, Colorado is offering free technical assistance and access to financing for cannabis cultivators looking to reduce their energy usage and make their grow operations more sustainable.
Cannabis cultivation is a highly energy-intensive industry, with indoor grow operations consuming large amounts of electricity to power lighting, heating, ventilation, and air conditioning systems. In Colorado, cannabis cultivation accounts for about 4% of the state's electricity use, according to the Energy Office.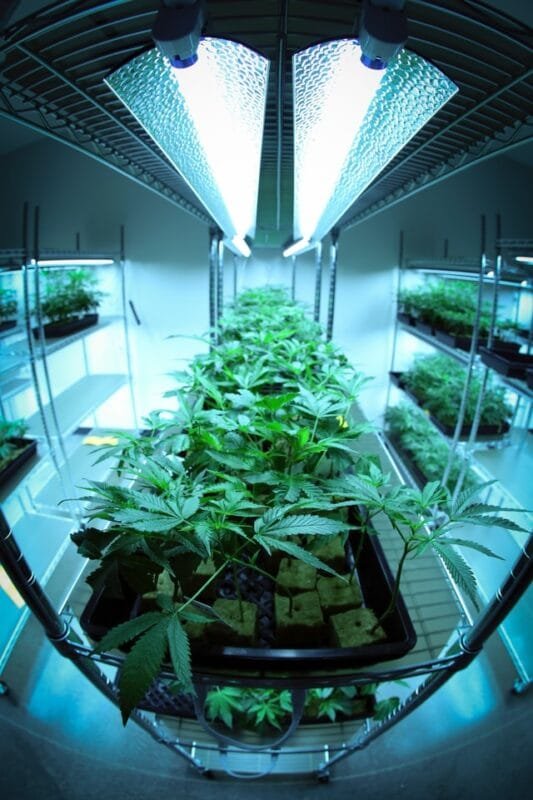 The goal of the program is to bring together leaders in the cannabis industry with experts in clean energy technology as they collaborate to create more efficient systems. It will ultimately decrease operating costs while still producing high-quality products.
The program is available to licensed cannabis cultivators in Colorado and is funded by a grant from the U.S. Department of Energy's State Energy Program. The Energy Office hopes that the program will help to reduce the carbon footprint of the cannabis industry in Colorado and serve as a model for other states looking to address the energy impacts of cannabis cultivation.
The initiative in Colorado comes as legalized cannabis continues to gain momentum across the United States, and with it demand for clean production methods that utilize renewable resources. Cannabis cultivation can put a heavy strain on a state's electricity grid, so focusing on ways to increase efficiency is essential if this booming industry wants to remain profitable and environmentally friendly.
Energy Use & Management in Cannabis Cultivation
Cannabis cultivation requires a significant amount of energy, primarily due to the high-intensity lighting systems used to grow a cannabis strain indoors.
Energy consumption in cannabis cultivation can also be attributed to heating, ventilation, air conditioning (HVAC) systems, dehumidifiers, and other equipment necessary to maintain optimal growing conditions. As the legal cannabis industry grows, the energy use and environmental impact of cannabis cultivation have become a growing concern.
Here are some ways to manage energy use in cannabis cultivation:
LED Lighting: LED lights are more energy-efficient than traditional high-pressure sodium (HPS) lights and can reduce energy consumption by up to 75%.
HVAC System Efficiency: HVAC systems can be optimized to use less energy by properly sealing ductwork and upgrading to more efficient models.
Renewable Energy: Solar panels, wind turbines, and other renewable energy sources can be used to power cannabis cultivation facilities, reducing reliance on traditional grid power.
Energy Audits: Conducting regular energy audits can identify areas of high energy use and suggest ways to reduce consumption.
Energy-Efficient Equipment: Choosing energy-efficient equipment, such as dehumidifiers and pumps, can also reduce energy consumption.
Carbon Offsets: Investing in carbon offsets can help offset the environmental impact of cannabis cultivation, by supporting renewable energy and carbon-reduction projects.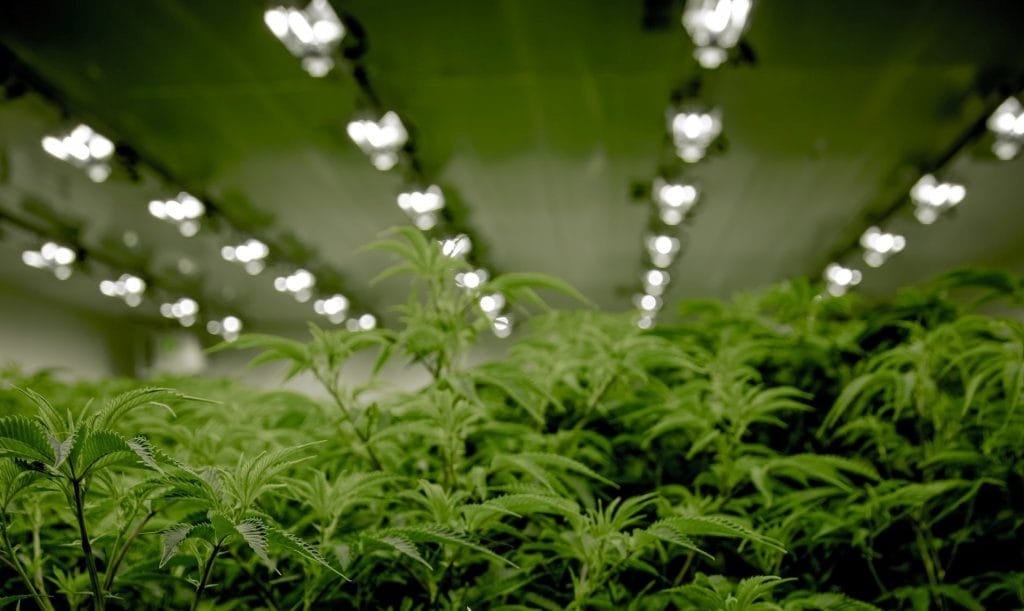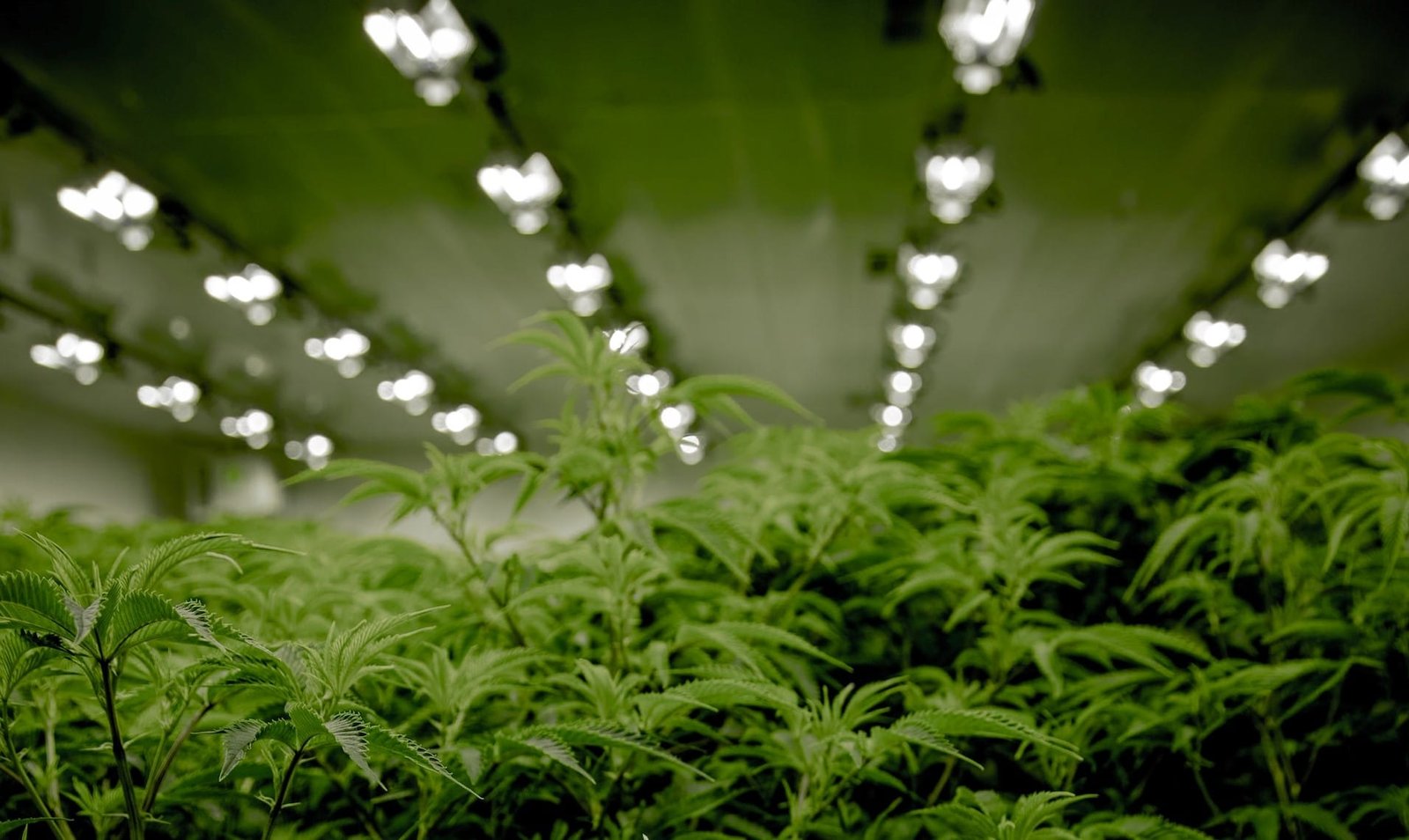 Cultivators must comply with CBD laws in Colorado to operate legally. Growing cannabis outdoors can also save a significant amount of energy but it's illegal to grow cannabis outdoors in Colorado. By implementing certain strategies, cannabis cultivators can manage energy use, reduce costs, and lessen their environmental impact while aligning with local regulations.
The Cannabis Resource Optimization Program (CROP) is another step in helping these cultivators and affect the state's carbon footprint. For example, simply changing to LED lights for indoor growing could save 2.1 megatonnes of CO2e, or 1.3% of the state's total emissions.
How the Colorado Cultivators Energy Management Pilot Program Worked
The Colorado Cultivators Energy Management Pilot Program was launched in 2020 to help cannabis cultivators manage their energy use and reduce their environmental impact. The pilot program offers no-cost resources to electric cannabis cultivators interested in developing long term plans to support their industry.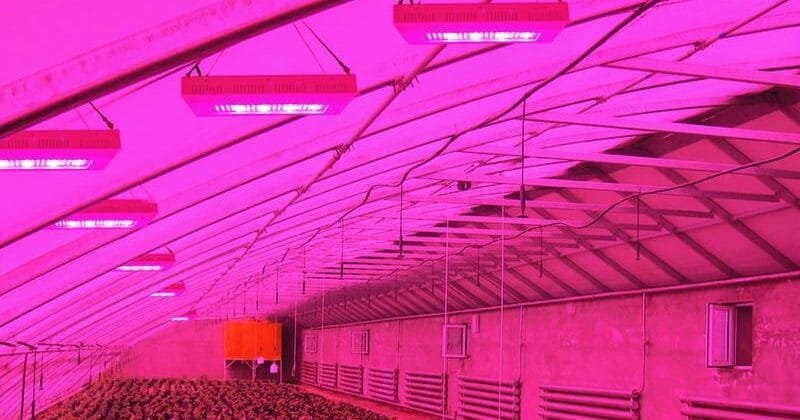 Here's how the program works.
Participation
Cannabis cultivators can apply to participate in the program, which is open to indoor growers. However, cultivators must be registered with the state of Colorado. Electricity bills must be $5000 or higher to be eligible. For cultivators to be considered for CROP they must fill out an application form. To be eligible for audits and technical help, a grower must not already have access to assistance through their utility providers. Applications for equipment financing will be available to all licensed Colorado growers later in the year, according to the Energy Office.
Colorado officials will begin accepting applications from state-licensed marijuana cultivators for a new program aimed at reducing the industry's energy footprint. The effort will provide low-income financing and technical assistance to growers, focusing on ways to promote more efficient use of electricity, gas, water and other resources. The assistance includes a facility audit and historic analysis of resource use, as well as identifying possible improvements.
Energy Assessments
Participants receive a free energy assessment from a certified energy consultant. The assessment includes a detailed analysis of the cultivator's energy use and identified opportunities to reduce consumption and to save money. Assessments are on a first come, first served basis.
Recommendations
Based on the assessment, the consultant provides a report with recommendations for energy efficiency upgrades and renewable energy options. Project financing options such as C-PACE, equipment manufacturer financing and utility rebates may also be available to cultivators.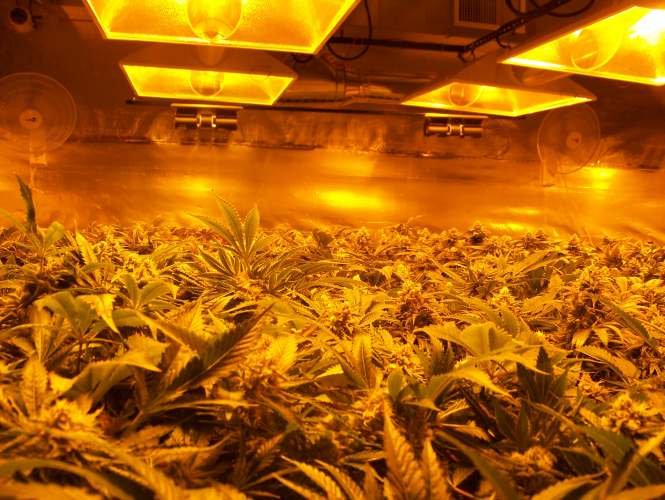 Funding
Participants are eligible for funding to help cover the cost of energy efficiency upgrades and renewable energy installations. The Colorado Clean Energy Fund will assist cultivators in gathering documents and applying for financing.
Technical Assistance
Participants receive technical assistance throughout the program to help with project implementation and to ensure compliance with state and local regulations.
Monitoring and Verification
After upgrades are installed, participants are required to monitor and report their energy use to the program administrators to verify the energy savings.
Overall, the Colorado Cultivators Energy Management Pilot Program was successful in helping cannabis cultivators reduce their energy use and environmental impact.
Participants in the Colorado Cultivators Energy Management pilot program worked directly with their local electric cooperative, which qualified and scheduled the cultivation business for a no-cost energy use assessment. For the pilot, the CEO partnered with Mountain Parks Electric, La Plata Electric Association, San Isabel Electric Association, Colorado Springs Utilities and United Power.
A confidential energy-use assessment was then performed on site by an experienced energy management professional in which equipment and operating procedures were documented in areas of lighting, HVAC, dehumidification, fans, control systems and other critical loads. A subsequent summary report was then provided, showing current estimated high energy use areas and presenting opportunities for both operational changes and/or investments in high-efficiency equipment to reduce energy use without major impacts to production metrics.
In Colorado, the State Department of Revenue created the Retail Marijuana Code, which includes guidelines on electrical codes. The code states that licensed growers cannot make any "material change" to a building, including installation or replacement of electric fixtures, ceiling adjustments, or "electrical modifications made for the purpose of increasing power usage to enhance cultivation activities." Any material change must be approved by the Marijuana Enforcement Division.
Furthermore, any building that produces marijuana concentrates through the use of a solvent approved by the division must comply with all local and state electrical codes. The specific electrical equipment necessary (such as special outlets, lights and junction boxes) must be stored in accordance with the laws regulating flammable solvents.
Environmentally conscious areas such as Boulder County, Colorado, have taken it upon themselves to meet strict sustainability goals. The county requires commercial growers to either implement renewable energy in their facilities, or pay a $2.16 charge per kilowatt-hour. The fee goes to the Boulder County Energy Impact Offset Fund, which educates cultivators on energy use practices and funds other efficient and renewable energy projects. The program is also in the process of developing more energy-efficient equipment for growers.
A Maine bill was introduced in 2015 that would require cultivators who grow plants in residential buildings to acquire a permit from an electrical inspector. The permit must comply with the electrical codes of the type of building and be appropriate for the amount of marijuana the cultivator would grow to supply a certain number of patients.
The future looks good.
CROP recognizes that producing cannabis requires a tremendous amount of energy and provides businesses with financing options to help them cover the associated costs. The state recognizes that cannabis cultivation uses a substantial amount of energy and created the CROP program to provide unprecedented access to low-interest loans for improvements that ease this financial burden on Colorado businesses.
CROP offers numerous benefits such as, modern technology, and other capital investments needed for cannabis production and support for renewable energy investments. It's an excellent initiative to help cannabis cultivators save on costs and lower their carbon footprint all while providing the best quality products for buyers.