Cannabis strains come and they go. Some marijuana strains become popular overnight until people start to lose interest. The time they spend under the spotlight is ephemeral yet easy. Yet many marijuana strains are extremely underrated. Despite their attractive qualities, many plants remain unknown or overlooked.
Any strain can become popular and trendy, but it takes a special understanding when it comes to what you need as an experienced grower to discriminate against a big-time, one-time strain type from the actual gems when it comes to these plants.
When you are a grower in Colorado, trends and fads should not be one of your main concerns. There are several factors and aspects you need to consider before choosing the correct marijuana strain to grow and cultivate in your grow room or garden. You need to be discerning to understand what types are in for the long haul and the ones that will go out of fashion in a season.
So you may be wondering what cannabis strains you should be choosing for your grow room or garden. Here are 5 top tips you can use to choose just the right cannabis strain.
#1 Choose A Cannabis Strain According To The Size Of Your Garden
If you own a large piece of land or property where you can convert this space into a marijuana plantation, this tip does not apply to you. But for the rest of us, that don't own expansive land, you should be considering the height of the garden and your available space.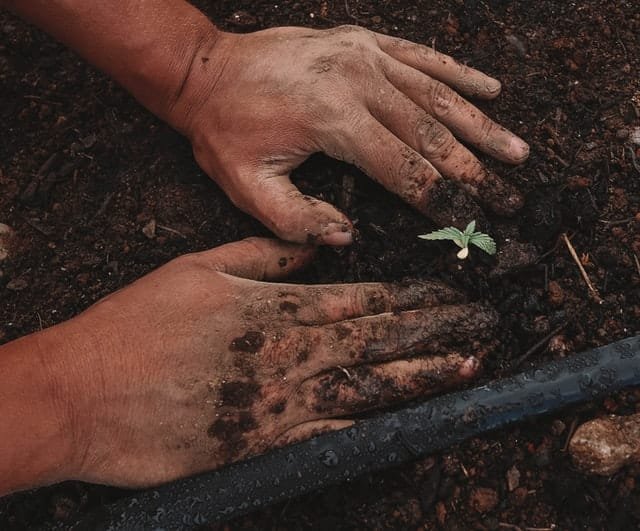 Some cannabis strains grow upward, which means they will take up a lot of horizontal space when it comes to your garden. Some of these plants can grow taller than one of the tallest of basketball players, which could result in an issue when it comes to the height of the ceiling, especially if you plan to care for your plants regularly.
If your indoor garden is minimally sized look for the strains that grow easily in a small space but still yield a good amount of buds and harvestable leaves. Small strains can easily grow in a greenhouse or tent. Indoor cultivation when it comes to cannabis limits the spaces where your plants can go. For this reason, it is essential to know what cannabis strains to use.
Tutankhamon is a great strain that fits well into smaller spaces. This is one of the Sativa strains that is a relatively compact plant. From a seedling, the size of these plants is not that apparent. But once the plant has matured within 15 days, the plant's size becomes a lot more noticeable. These plants also typically grow a lot more side branches, but they tend to stretch upwards rather than horizontally.
This allows you to save space, which means you can grow and plant more. The Royal Cookies is another fantastic strain for smaller spaces. This is a highly popular cannabis strain that many of the indoor growers based in Europe like to cultivate. It can also withstand cooler temperatures when compared to other strains of marijuana. They are also quite small. 
#2 Consider The Legality Of Cannabis In Your Local Area
It is important to know that not every territory or state is marijuana-friendly. The legalization of cannabis has not yet happened in several countries across the globe. This is why we advise you not to risk this. For example, in certain countries getting caught with a single joint could you land you in jail. However, if you live in an area where cannabis is illegal yet still tolerated, it is suggested by the pros that you grow your cannabis plants discreetly. This is usually why you should only be cultivating each crop indoors.
Where is cannabis legal in the U.S.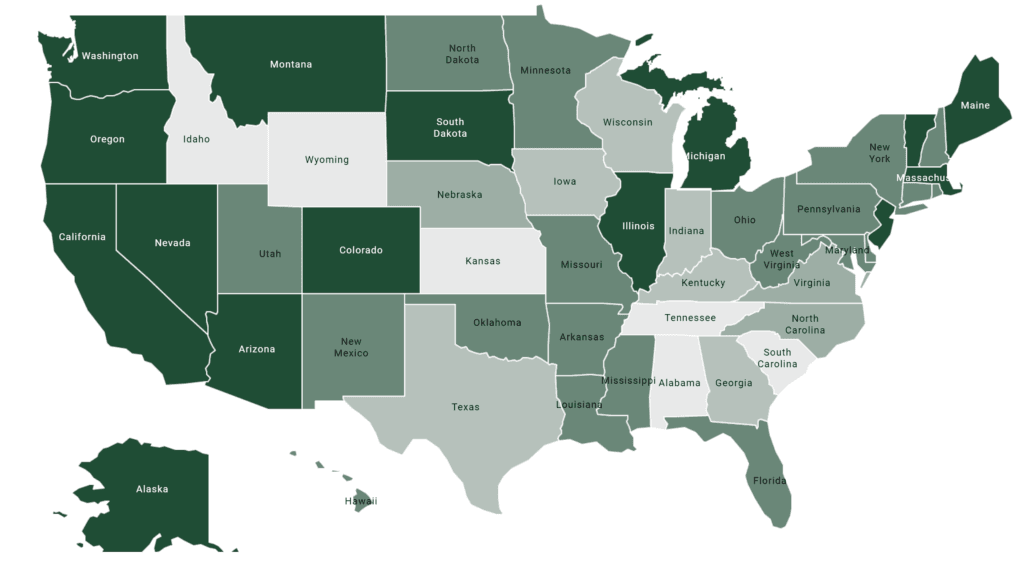 When growing cannabis discreetly, it is important to look for a small strain. This is especially true if you are planning to use grow boxes. Planting marijuana seeds in grow boxes will excessively limit the space of the plant. To successfully farm cannabis plants in tight spaces and indoors, we also suggest choosing a strain with a mild cannabis smell. Among the less smelly and small cannabis strains are the Amnesia Haze Automatic and Northern Lights. Visit this site for online delivery of weed if you live in Canada.
#3 Choose Marijuana Strains That Are Hardy And Will Flower In Any Season Or At Any Time
Cannabis is also available in auto-flowering strains. Whether you are already a professional grower, a hobbyist, or a beginner, you should learn more about the auto-flowering cannabis strains. These are strains that aren't sensitive when it comes to changes in intensity and duration of light. If you decide to grow indoors, the duration and intensity of lights that are on all the time are constant. But once the plant is outside, various factors will affect the light in a day, especially between seasons.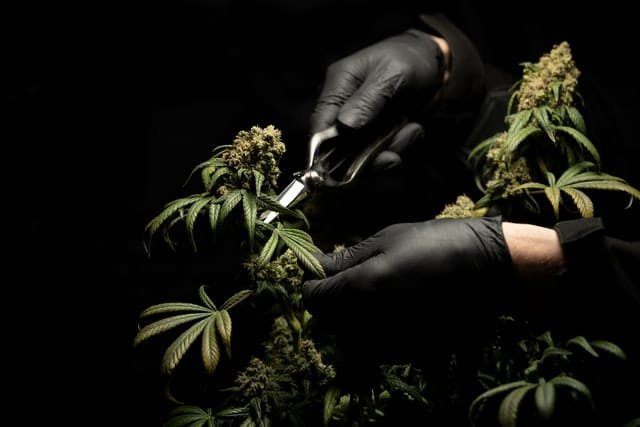 However, in some cases, the plants will be exposed to different elements inside a house. Typically, this would affect when your crops will flower. This is the reason why auto-flowering cannabis strains are fantastic since they will bloom without or with consistent access to light. Royal Critical Automatic, Sweet Skunk Automatic, and Royal Haze Automatic are well-known and popular auto-flowering strains.
#4 Choose Cannabis Strains According To The Effects You Would Like To Achieve
It makes sense that you will want to plant a marijuana strain that you really like. But it is also important to find out about the effects of an individual strain when it comes to other people. For example, the Indica-dominant strains are usually cultivated for medicinal purposes. While the Sativa-dominant strains are more well-known among the recreational users. Yet, this is not always the case.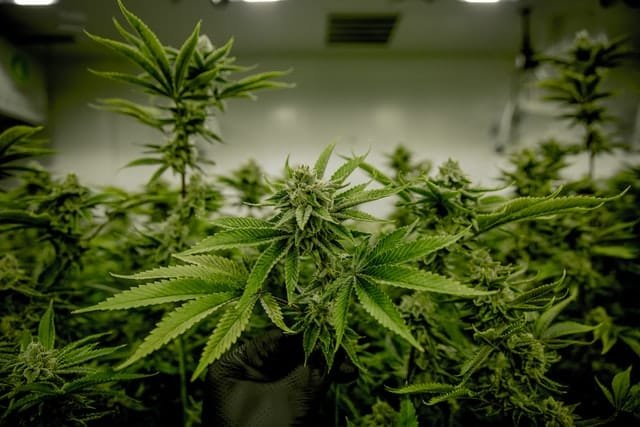 When you start planting new seedlings, ensure that you have done your research when it comes to the strain types that your stakeholders or clients will require. Click here if you would like to find out more info on the different Indica and Sativa strains.
#5 Buy Your Seedlings From Reputable Banks
You may have undeniable knowledge when it comes to different cannabis strains. But, for many individuals that do not have experience with cannabis, they could become a victim, since there are many unscrupulous scammers. Information that you can obtain about any seedlings that you decide to buy will be based on listed data that the seed banks publish.
If you decide to buy from one of the fly-by-nights seed banks, this could result in a massive problem. Many beginner growers, may find it difficult to discern the credibility of claims that these seed banks make.