Colorado legalized marijuana for recreational use in 2012, becoming one of the first states in the United States to do so. That started what many people believe is a slow march toward nationwide legalization. Until that finally happens, though, Colorado will remain one of the top destinations in the country for cannabis aficionados who want to enjoy their favorite plant without the authorities breathing down their necks.
Visiting Colorado, however, isn't just about filling your suitcase with weed and driving home. Naturally, you'll also want to partake while you're here. There are plenty of recreational cannabis dispensaries in Colorado, and their entire business model revolves around attracting 420 tourists just like you. You'll definitely have no trouble finding plenty of things to buy and enjoy while you're here.
There's something truly sublime about going to a dispensary and finding a jar full of absolutely flawless flowers covered with glistening THC crystals – that is, of course, until it's time to take your buds back to your hotel room. Sure, there are plenty of 420-friendly lodging options in Colorado – weed tourism is a big business here – but if you're staying in a mainstream hotel, toking up in your room is a serious no-no.
If you're planning to stay in a conventional hotel during your Colorado 420 tour, there's no need to worry that you won't have any opportunities to imbibe while you're here – you'll just need to choose some options that are a bit more discreet. These are the products that you need to try during your weed tour in Colorado.
Pre-Filled Vape Cartridges
If you've never vaped weed before, now is definitely the time to start. For one thing, you'll usually get more for your money because cannabis vaping products are typically much more potent than flowers. Another reason to vape cannabis is that you'll probably feel much better if you cut down on the smoking. If you always feel like you're going to hack up a lung after your first big bong rip of the day, you know exactly what we're talking about; your body is probably trying to tell you that you need to stop inhaling so much smoke.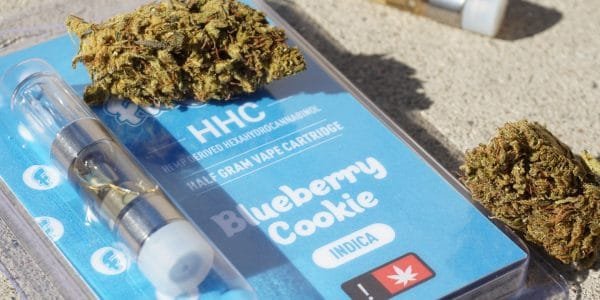 The focus of this article is on discreet cannabis products that you can try during your Colorado 420 tour, though, and you don't find anything more discreet or more potent than a pre-filled vape cartridge. Weed vape carts are filled with high-potency cannabis distillate, and they'll send you to the moon after just a few puffs. Better yet, the vapor has almost no smell and isn't likely to attract anyone's attention. You'll just need a battery to use the cartridge, and you can usually find plenty of vape batteries for oil cartridges at any good dispensary. Just charge the battery, attach the cartridge and hold the button to vape.
A typical pre-filled vape cartridge contains around 1 ml of cannabis distillate, sometimes diluted just a little with terpenes to help the distillate flow through the cartridge's wick. That's upwards of 1,000 mg of THC per cartridge, so start slow. A single weed vape cart typically contains enough cannabis oil for several lengthy vaping sessions.
Disposable Vapes
Does the idea of buying and setting up a vaping device sound a bit more complicated than what you're looking for during your 420 tour? Here's an alternative for you: try some disposable vapes instead. A disposable vape is different from a pre-filled vape cart in that you essentially get both the cartridge and the battery in a single self-contained package. All that you need to do is remove the disposable vape from the package and puff on it. When the battery dies, the device is finished.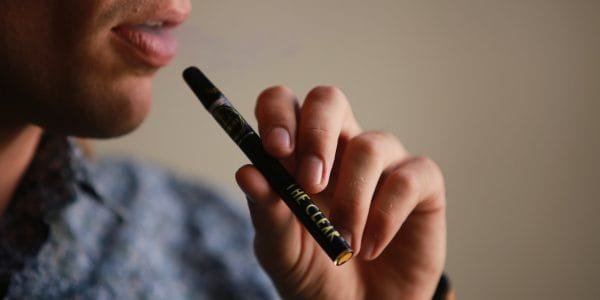 Compared to pre-filled cartridges, disposable vapes typically cost a bit more for what you get. That's because you're buying a complete vaping device every time you buy a disposable vape, and there's nothing that you can reuse – you need to discard the entire device when the battery dies. In addition, disposable vapes usually don't contain quite as much distillate as cartridges. Convenience is important when you're on vacation, though – so if you don't feel like managing a rechargeable vaping device, a disposable vape is your next best bet.
Gummies and Other Edibles
If you're worried about setting off a smoke detector or just aren't a fan of vaping and would rather take some flowers home and get high the old-fashioned way, you might prefer to try some weed products of the edible variety while you're here in Colorado. There's no better place to do that because Colorado truly has some of the absolute best weed edibles in the world.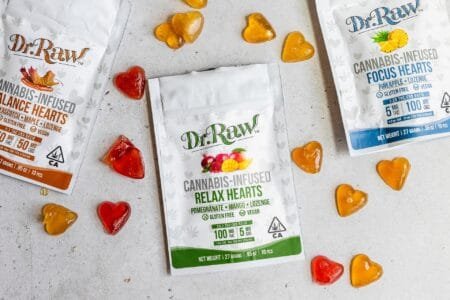 When we talk about weed edibles, we're not just talking about pot brownies. There's no harm in enjoying a tried-and-true classic, of course, but modern cannabis extraction technology has made it possible to add a bit of THC to just about anything. Try some cannabis gummies, for instance – they're tasty and incredibly potent. Within an hour or two of eating a THC gummy, you'll definitely be feeling great.
Tinctures
Cannabis edibles may be potent and long lasting, but it can take them quite a while to kick in. On average, it'll take at least an hour before you'll begin to feel the effects of any edible. If you don't want to wait that long – and vaping isn't your thing – you'll want to try a weed tincture. A tincture contains a cannabis extract set in either oil or alcohol, and you use it by placing a dropper under your tongue and holding it there for at least 30 seconds.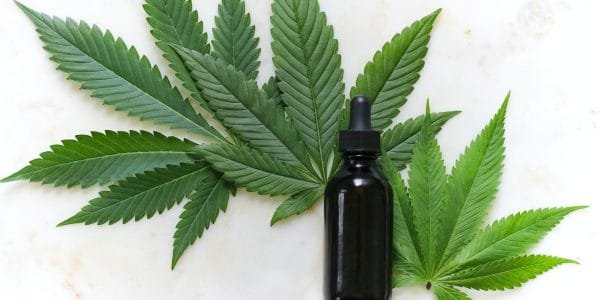 The THC enters your bloodstream through your sublingual artery and circulates through your body within minutes. Using a tincture isn't quite as fast as vaping or smoking, but it's dramatically faster than edibles.
Personal Lubricants
If you're traveling to Colorado with your significant other, we certainly hope that you'll have plenty of "alone time" together – and everyone knows that adding a little weed is one of the best ways to enhance intimacy. A cannabis-infused personal lubricant stimulates the flow of blood to your most sensitive regions and can greatly heighten arousal. It's the perfect way to end a day of 420-themed fun.