Have some local 420-friendly fun in downtown Denver.
Yearning for a getaway that's equal parts exciting and relaxing? Denver, Colorado, with its vibrant city life, stunning natural wonders, and notable cannabis culture, is the perfect destination for an adult staycation.
Begin Your Cannabis-Friendly Staycation in Denver
Kickstart your adult staycation by booking 420-friendly accommodation in Denver. Several hotels and private rentals in the city offer this unique service, allowing you to indulge in Denver's thriving cannabis culture within the comfort and privacy of your room. Now most places will only let you smoke outside in a secluded place, like a garden or a smoking area. Some do allow it in the room, but most of those will be ordinary smoking rooms and can carry a tobacco odor.
One great place to stay was called the Adagio BnB, now renamed to The Flora House in Denver. They allow smoking and vaping of cannabis in the outdoor patio area. This is a great area for kicking back with some coffee or tea and light up Colorado's finest. Our team has stayed here back in the day, and can vouch for the welcoming outdoor area and hospitality there.
Another great 420 friendly place to lodge at is The Sonesta Denver Downtown. They have a place up "high" for smokers to use. There is also a roof top pool and very quick access to 6 local cannabis dispensaries.
You can find all of the best places to stay at for your Canna-stay-cation, here on our site.
It's crucial to acquaint yourself with Colorado's cannabis laws for a worry-free experience. While recreational cannabis use is legal, public consumption isn't. But worry not, as 420-friendly accommodations provide private spaces for you to enjoy cannabis in a lawful and responsible manner.
Best places to Shop for and See Cannabis!
If you want to make your staycation better, you could also shop at some of the coolest Denver dispensaries such as Herban Underground, Seed and Smith, and JARS Cannabis 3D, located in the RiNo district.
These dispensaries offer a broad selection of cannabis products including some very nicely grown strains, all of the normal brand of edibles with some company branded edibles. All carry some potent concentrates, and soothing THC infused topicals, and the like. All will have from a small to decent range of smoking accessories to cater to your needs.
JARS Cannabis 3D is set up with tablets at every purchase point describing the flower, edible or concentrate your looking at. All with the information on potency, testing, strains it is or is made from. It is quite cool to have that information when shopping. This particular location of Euflora was also the very first dispensary in Denver to sell a portion of recreational cannabis to an adult, in the U.S.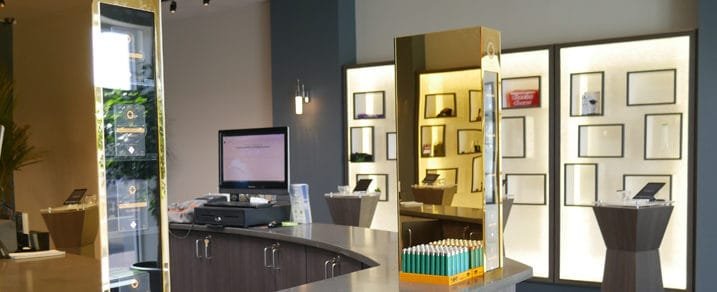 During your visit, you'll have the unique opportunity to view an operational indoor cannabis grow facility, showcasing the latest advancements in cultivation systems and techniques. The cutting-edge technology and precision that goes into the growing process is sure to impress both novices and seasoned enthusiasts alike.
Seed and Smith offer an even more immersive experience with their comprehensive back tour. Here, you'll gain an in-depth understanding of the entire cannabis operation – from seed germination to cultivation, from extraction of concentrates to the meticulous packaging of flower products. This tour is a testament to the sophisticated and intricate processes that underpin the creation of high-quality cannabis products.

You can find out all about these Denver dispensaries that have a grow to see. It is easy to immerse yourself in the world of cannabis, during your staycation in Denver. But you probably already know that…lol.
Revel in Denver's Rich Art, Culture, and Outdoor Activities
First up on your Denver journey, dive into the heart of the city's art scene in the Santa Fe Art District. It's like a creative buffet, featuring a spectrum of over 30 art galleries and studios across several blocks. From cutting-edge contemporary pieces to evocative tribal art, there's a slice of artistic magic to suit all tastes. And keep an eye out for their art walks – they're a vibrant fusion of culture and community, making the district hum with life.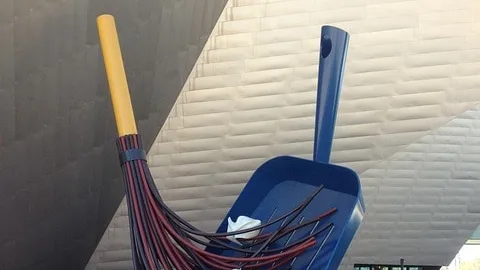 Next on the hit list is the Denver Art Museum, a masterpiece in its own right. Sheathed in thousands of gleaming titanium plates, the building is as expressive as the art it houses. Inside, you'll find a world-class collection that spans continents and centuries, with a notable focus on American Indian and Western American art. It's like stepping into a time capsule, telling stories in hues and shapes.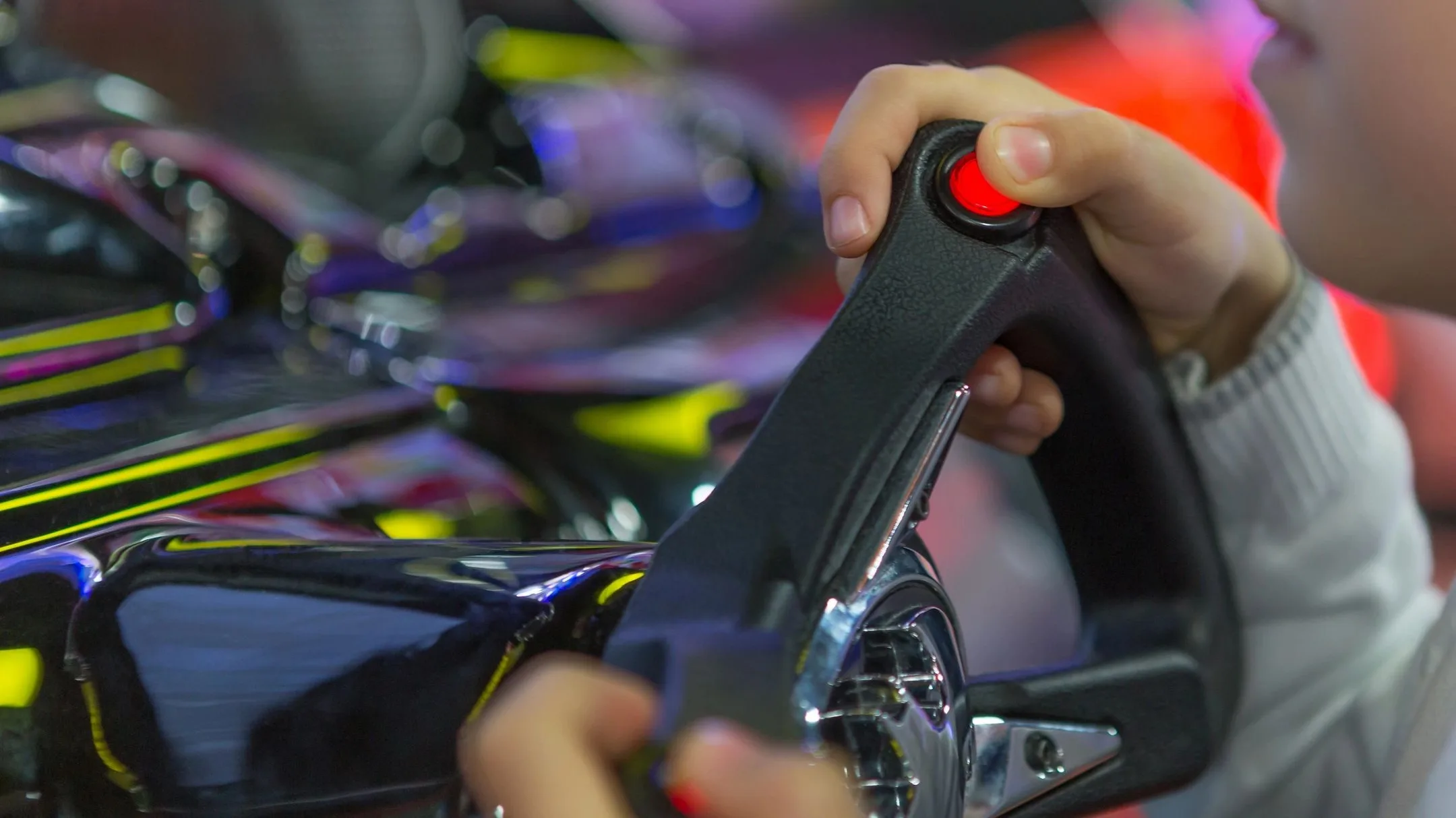 Ready for a nostalgia trip? Head over to 1-Up Denver, a retro arcade haven that's like a time machine to the 80s and 90s. Picture this: a chilled beer, a vintage joystick, and a trip down memory lane. It's an old-school gaming experience that's hard to beat.
If you're up for a bit of a road trip, the mountain town of Breckenridge is just two hours away. It's like a postcard come to life – stunning vistas, thrilling outdoor activities, and a charming Main Street that's a joy to explore.
Between the bustling art scene, the lively music, the inventive food, and the stunning outdoors, Denver really packs a punch. Sprinkle in the city's unique cannabis culture, and you've got the recipe for an unforgettable staycation. So strap in and get ready to experience Denver in all its glory!
Add visits to the Denver Zoo and the Botanical Gardens to your itinerary for a touch of nature amidst city life. For an unforgettable experience, watch a show at the iconic Red Rocks Amphitheater.
Cannabis and CBD Infused Spa Services
Bring a wellness twist to your staycation with Denver's Releaf Massage & Wellness and Luna Massage And Wellness centers. These wellness centers combine traditional massage techniques with the soothing qualities of cannabis.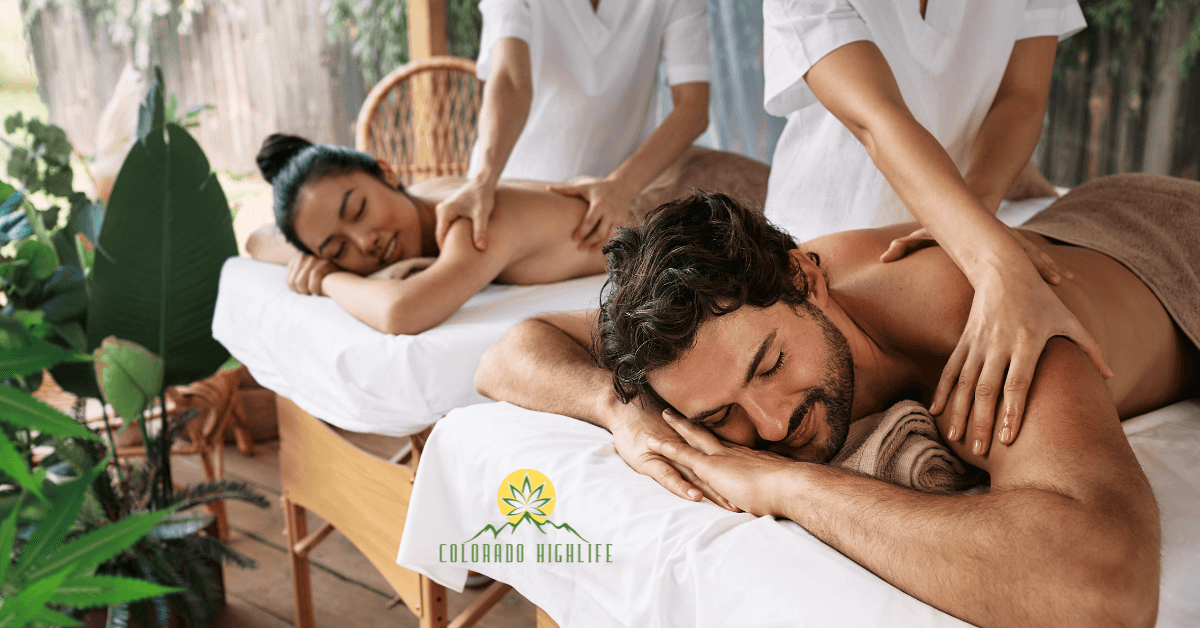 Releaf Massage and Wellness offers in-home, in-hotel, and in-office massage services throughout Denver, using cannabis-infused oils for optimal healing in a licensed, safe, and tranquil environment.
At Luna Massage And Wellness, you can upgrade any massage to a 3-part CBD Cannabis Infused massage. This infusion process enhances your massage, taking relaxation to a whole new level.
Maximize Your Adult Staycation in Denver
Getting the most out of your Denver staycation means mixing chill moments with exhilarating adventures. And when it comes to cannabis, it's all about savoring the experience while playing it safe. Here's the lowdown on how to consume responsibly:
Flower power: Smoking or vaping cannabis flower is often the go-to for many. Always start slow, especially if you're new to this. Your mantra should be 'puff, puff, pass' – and wait. Give the effects time to kick in before you decide to go for more.
Edible etiquette: When it comes to edibles, remember they're not your regular brownies or gummies. They can take anywhere from 30 minutes to 2 hours to kick in, so don't rush into seconds. The golden rule with edibles is 'start low, go slow.'
Concentrate caution: Cannabis concentrates pack a punch, so tread carefully. Use a dab rig or vaporizer designed for concentrates and always take small hits. The effects can be strong and quick, so pace yourself and remember – a little dab'll do ya.
Hydration is key: Whether you're hitting the slopes or the art district, keep a water bottle handy. Denver's altitude, combined with cannabis consumption, can cause dehydration. Drink up, stay refreshed, and keep those cottonmouth moments at bay.
Know your limits: Listen to your body. If you're feeling too high, too quickly, it's time to put the joint down or step away from the edibles. A cup of tea, a quiet moment, or a bit of black pepper can help take the edge off.
Remember, folks, it's about the journey, not just the destination. Balance your activities, hydrate regularly, and consume wisely to make the most of your adult staycation in Denver. Stay high on life and enjoy Denver in all its glory.
Support Colorado Highlife for Your Next Denver Adventure
Colorado Highlife simplifies the planning process for your adult staycation in Denver. By using the hotel and tour providers on our site, you get the best deals while also supporting our mission of delivering the latest information, tips, and news on Colorado cannabis tourism.
Remember, every booking you make through Colorado Highlife aids our work. We're committed to providing the best of Colorado travel, and your support enables us to do just that. So when you plan your next Denver adventure, make sure to book through Colorado Highlife. Let's explore the high life, together.