Cannabis has gone from Illegal to Trendy in the U.S.
In recent years, legalization of cannabis has been controversial across different states in America. Despite marijuana being legal in some state laws, it remains illicit in the overall federal law. This disparity serves to create various hurdles, especially when taxing laws and commercial guidelines while dealing with cannabis.
President Trump still maintains that the federal laws on marijuana remain the same, simultaneously letting different states make their legal decisions. Joe Biden, the presidential candidate for the Democratic Party shifted his opinion on legalization of marijuana, openly supporting that those criminalized with cannabis possession should be released and their records expunged.
This political stand might serve to spur the Congress to take necessary action concerning cannabis. Recent polls also show that marijuana is gaining popularity across states. These results encourage lawmakers and activists to take marijuana more seriously than it was perceived in the past. The ongoing pandemic has also caused the shutdown of the country's economy. Legalizing cannabis can potentially save the country's economy from recession.
Marijuana across States

For instance, earlier this year, Illinois became the second state in the Midwest region and the tenth state in the country to legalize cannabis. After its legalization, the state initiated its recreational cannabis sales. This progress in the legalization of marijuana in America is a big step, mainly because Illinois is a vast state with a high population.
Its legalization is also significant because of how the state legalized cannabis. In essence, Illinois became the first state to permit recreational sales of the drug legally. Hence, the law makers and the governor of the state signed off to allow this type of venture. Because publicly known politicians signed off on the legalization, it shows that cannabis is slowly gaining its political appeal despite being frowned upon in the past.
It is possible that several states could follow the example set by Illinois. For example, the governor of New York actively pushes for its legalization. In 2019, the appeal failed the last minute because of disagreements regarding how the collected tax revenue will be used. Gov. Michelle Lujan Grisham of New Mexico has also made it a point of legalizing the possession of marijuana but not the sales, however, the legislature of the state is still reluctant. Gov. Phil Scott of Vermont legalized the possession of marijuana but not the sales.
So far, states in America which have legalized weed have accomplished this feet through ballot initiatives. Recreational legalization of marijuana is also likely to be on the ballot in Arizona, Montana, Arkansas, Montana, Missouri, North Dakota, New Jersey, South Dakota and Arkansas during the course of this yea. Other states like Mississippi, Nebraska and Idaho may take to the ballot to legalize medical marijuana during the course of 2020.
Nonetheless, it is important to note that not all of these will automatically appear on the ballot, especially because there are protests and activists who are actively pushing for the criminalization of marijuana. States like Virginia are decriminalizing cannabis, with promises of hefty penalties such as jail and fines, for those implicated with marijuana. Collectively, about 18 states might loosen the laws on marijuana by the end of 2020.
Marijuana legalization is very popular

In 2001, only 34% of Americans approved and supported legalization in the country. However, at the end of 2019, this percentage increased to 66% of Americans. Politicians are also now more open to discussing and even supporting marijuana as opposed to avoiding the discussion like in the past. More prominent elected officials now openly support cannabis decriminalization and legalization. Governors have also zealously defended these programs and even designated businesses and terming them as essential amidst the coronavirus pandemic. The governors of New York, New Jersey and Illinois have held several campaigns which promise several bills aimed at ending the ban against cannabis in these states.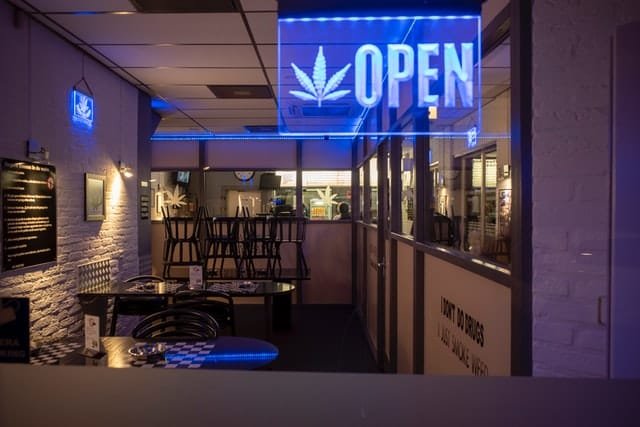 As the country nears the election period in November, the Democrats have Joe Biden as the party nominee. Historically, Joe Biden has been against the ending of prohibition of marijuana. Moreover, during the majority of his career period as a senator, Biden actively fought against drug abuse. Nonetheless, with time, Joe Biden's views on legalization of marijuana has changed. He now supports that those incarcerated for cannabis possession convictions be pardoned and their records obliterated. Now take this pledge with a grain of salt as the last three Presidents have said they were going to legalize cannabis, but never did.
President Trump also continued with previously set policies on marijuana during the era of Obama. These policies allowed for each state to have their own laws regarding cannabis. However, President Trump openly opposes legalizing marijuana in the country. This stand contributes to the president losing political footing in the country. Because Joe Biden is for legalization while Trump opposes it, Joe Biden continues to gather significant number of followers from the Americans who are for legalization, especially the young American voters.
Decriminalization vs. legalization

Decriminalization and legislation are the primary action states with regards to cannabis. Decriminalization basically means loosening the penalties allied with personal marijuana use. In 1973, marijuana was first legalized in Oregon. Following this legal step by Oregon, other states also loosened their laws of marijuana possession and consumption. Legalization allows for an individual to not only possess marijuana but also legally produce it and sell the drug.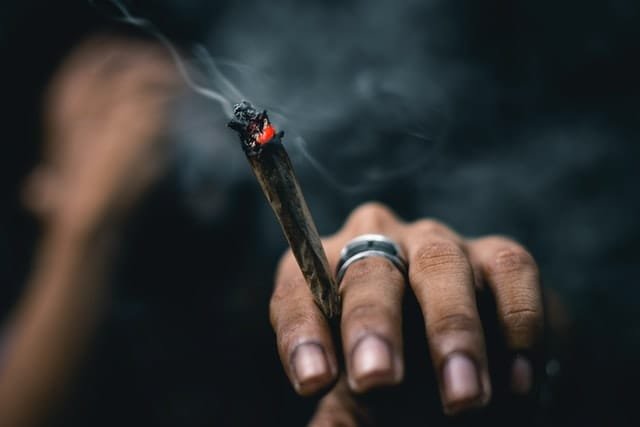 Under marijuana legalization, cannabis can either be recreationally legalized or medically legalized. Medical legalization of marijuana is common in all but four states in the country. !3 states only permit the use of cannabidiol (CBD) or medical cannabis with minimum tetrahydrocannabinol (THC) concentration. CBD is a chemical component of cannabis which is not psychoactive. Conversely, THC is the psychoactive component of cannabis. Eleven states in the country have laws which allow for use of marijuana, both recreational purposes or medically. In addition, within these states, no prescription is required for individuals to use cannabis.
Cannabidiol (CBD)

CBD is a naturally occurring component of cannabis. While THC is the major active component, CBD makes up to 40%, which varies on the plant. For this reason, the ratio of CBD:THC fluctuates. Generally, marijuana has two primary species, Cannabis sativa and Cannabis indica. Scientists concluded that compared to indica, sativa has a higher ration of THC:CBD, rendering it more psychoactive. There also exists crossbreeds of indica and sativa, creating a wider range of hybrid plants who's THC:CBD ratio is not definite. A great way to ingest CBD is with a 510 thread battery vape pen.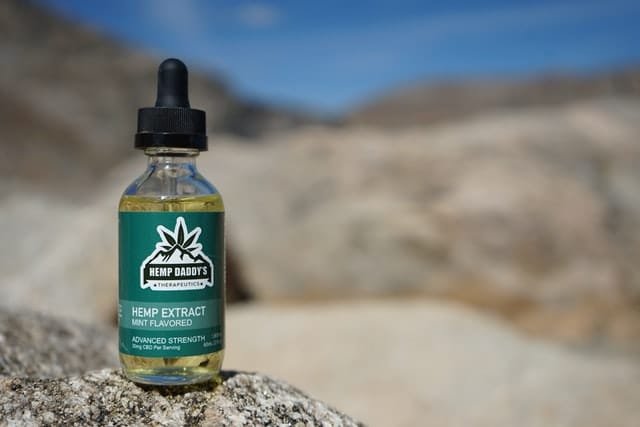 In 2018, the Food and Drug Administration (FDA) of the United States approved CBD under a prescription drug called Epidiolex. This drug was further limited to treating rare forms of epilepsy in children. CBD significantly influenced the marijuana legalization due to the fact that it does not induce intoxication; the euphoric effect caused by THC.
Marijuana Contributing to the State and Federal Tax Revenue

Since its commencement, coronavirus has caused the shutdown of economies not only in America but also across the globe. In America, this economic downturn will possibly match the severity of that of the Great Depression. Adopting an anti-prohibition on cannabis as a way of rebuilding the economy of America will cushion the country from the resulting recession.
Additionally, Joe Biden could use this to push his political agenda under the economic recovery agenda for the country. Cannabis has the potential to create the much needed employment opportunities for Americans, positively contributing to the tax revenue of the country, ailing the failing budget of the states and federal government.
This feet is possible, as seen from the alcohol prohibition and how its repeal majorly contributed to saving the country from the Great Depression.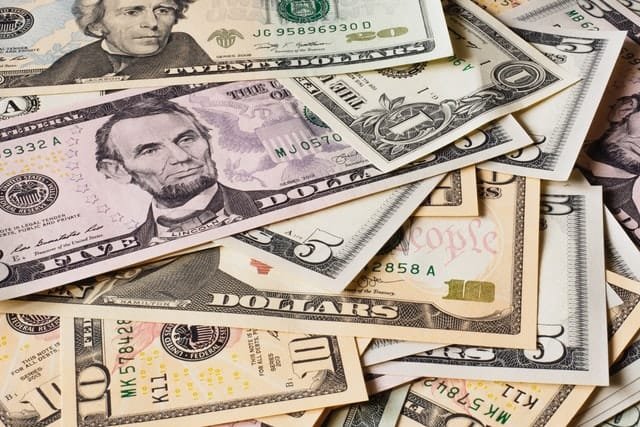 Marijuana has gained significant popularity over the years, with recent polls showing that up to 66% of Americans are for its legalization. Additionally, lawmakers and politicians are more open to discussing its legalization, publicly taking stands on whether it should be legalized or not. Marijuana also possess significant potential to cushion the country's economic downturn caused by the current pandemic.
Marijuana related business will not only contribute to the country's tax revenue but also create much needed employment for Americans. 510 thread batteries are a great power unit for vapes.