Welcome to Denver, Colorado – the Mile High City that serves as a stoner's paradise. Nestled against the backdrop of the majestic Rocky Mountains, Denver offers cannabis enthusiasts an array of unique, mind-bending experiences. From the thriving cannabis scene to the vibrant art culture and the fascinating natural landscapes, there's no shortage of trippy things to see and do in Denver.
Exploring the Cannabis Scene in Denver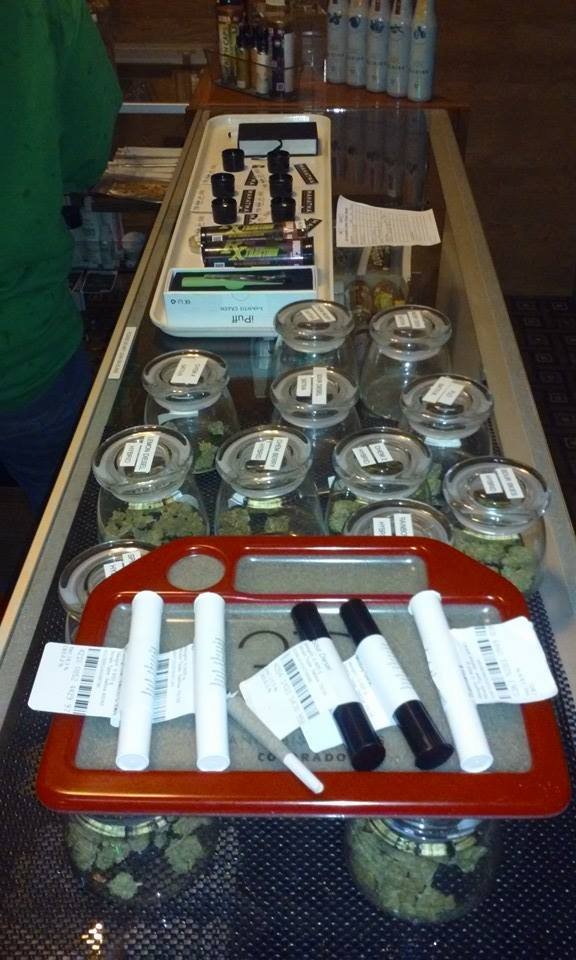 Your Denver adventure wouldn't be complete without a visit to one of the city's many high-quality cannabis dispensaries. Here, you can explore a wide range of marijuana strains, edibles, and concentrates. We have the best Denver dispensaries listed here and Denver dispensaries with grow rooms you can see and photo.
For a more immersive experience, join a Denver cannabis tour. These guided tours often include visits to grow operations, dispensaries, and even cooking classes to learn how to create your own cannabis-infused meals. Some take you out to sight see. They have been severely hindered now due to you not being able to smoke on the buses now. So for a lot of visitors, they have lost their value.
Denver also hosts several cannabis-themed events and festivals throughout the year, including the globally renowned Mile High 420 Fest in April.
Surreal Explorations at Meow Wolf
A visit to Denver wouldn't be complete without stepping into the immersive universe of Meow Wolf. This unique art experience, dubbed "Convergence Station," combines mind-bending interactive art installations with a captivating narrative. As you wander through the neon-lit halls, you'll find yourself transported to otherworldly dimensions that blur the line between reality and fantasy.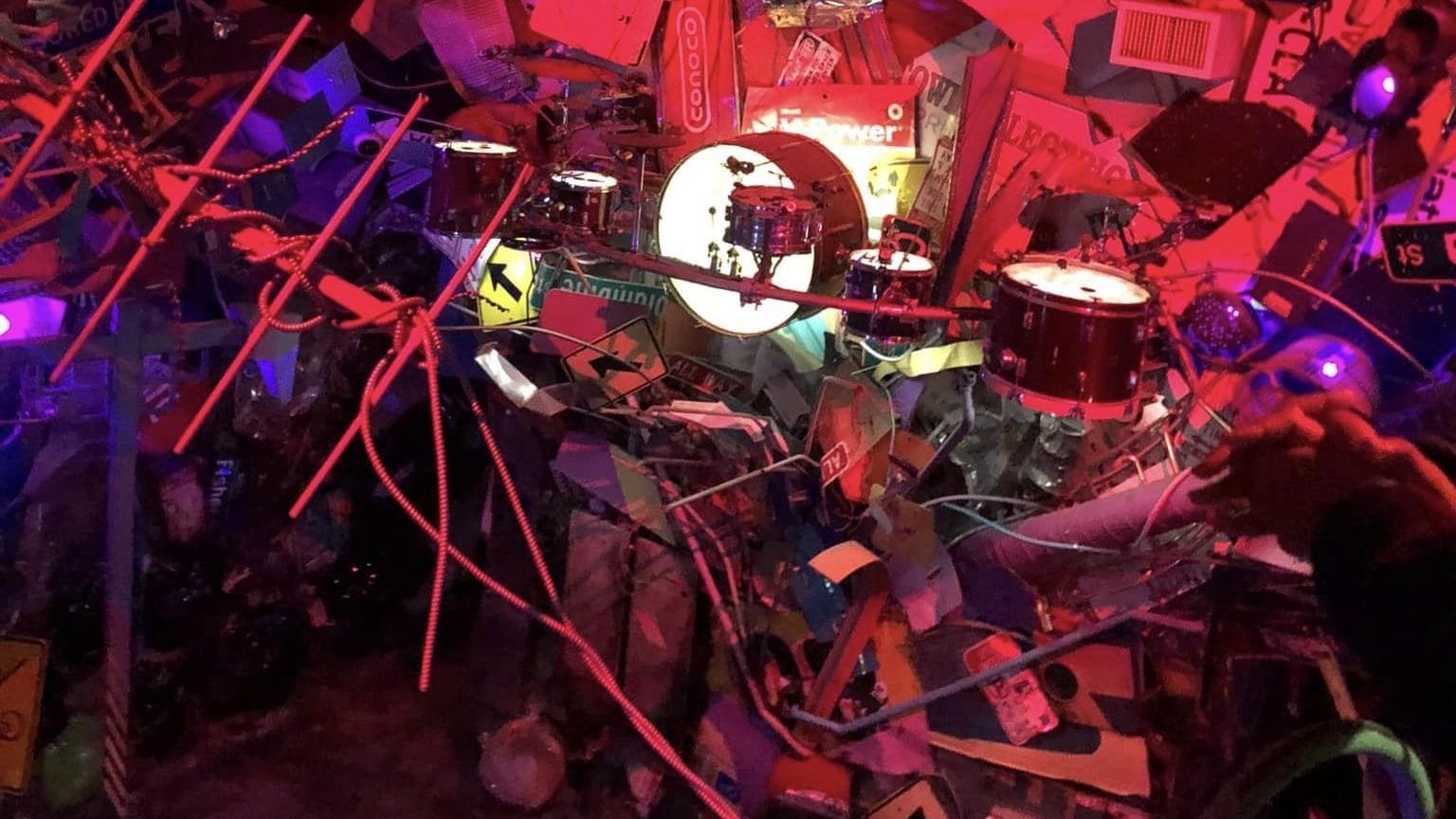 Whether you're navigating through a psychedelic forest or a futuristic landscape, Meow Wolf offers a truly trippy experience that engages all your senses, making it a must-visit destination for stoners seeking an extraordinary adventure.
Artistic Wonders in Denver
Are you a bit of an art buff? Well Denver is known for its plethora of various artists from all around the globe, that are making some wildly beautiful things for you. In the RiNo (River North) Art District, you can wander through the vibrant Crush Walls, a large-scale street art project. There are many art galleris and places to see some fine art while in the Golden Triangle.
For the art-loving stoner, Denver's Golden Triangle Creative District is a must-visit. This vibrant neighborhood is a hub for art and culture, hosting some of the city's most prestigious museums and galleries, including the Denver Art Museum and the Kirkland Museum of Fine & Decorative Art.
As you stroll through the district, you'll encounter a myriad of public art installations that add a splash of color and creativity to the cityscape. From the playful "Articulated Wall" sculpture to the intricate murals that adorn the sides of buildings, there's always something to catch your eye.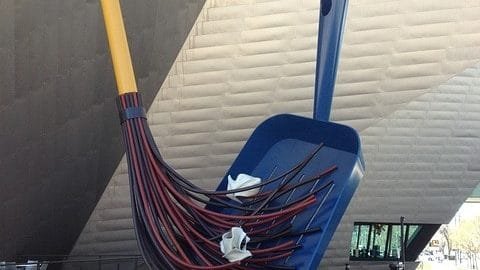 Each First Friday of the month, the district comes alive with art walks, where galleries open their doors to the public for an evening of art appreciation, often accompanied by live music and food trucks. The Golden Triangle Creative District is a feast for the senses, offering endless inspiration and a unique insight into Denver's vibrant art scene.
The Denver Art Museum is a must-visit, featuring an extensive collection of Native American art and over 70,000 other diverse works from across the centuries.
Look out for psychedelic art exhibits that pop up around the city for a truly trippy experience.
Unique Natural Landscapes in Denver
Red Rocks Amphitheater and Park offer stunning views, hiking trails, and an outdoor venue for concerts, making it a perfect place for nature-loving stoners. The Denver Botanic Gardens, with their mesmerizing displays of plants and flowers from around the world, can also make for an enchanting visit.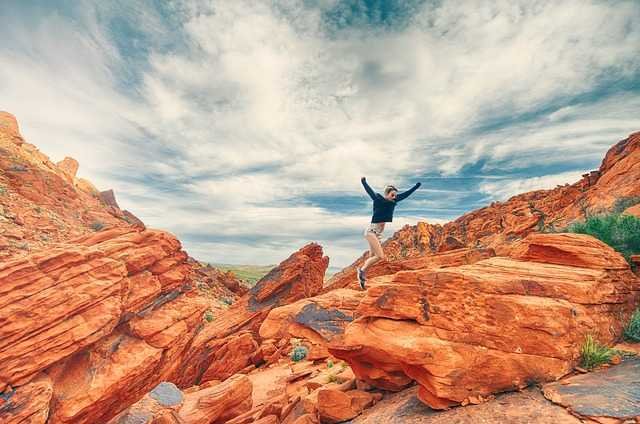 For a full-day adventure, take a trip to the nearby Rocky Mountain National Park and immerse yourself in the breathtaking beauty of the Colorado wilderness.
Unforgettable Denver Food Experiences
Satisfy your munchies at one of Denver's food truck parks, or head to Voodoo Doughnut for some eccentrically delicious treats. Denver's culinary scene offers a wide range of options to satisfy any palate, especially those of the cannabis-inclined.
Cheeba Hut, a cannabis-themed sub shop, is a local favorite. With sandwich names like "Panama Red," "Magic Mushroom," and "Kush," the menu is a playful nod to stoner culture. Beyond the clever branding, the sandwiches are genuinely delicious, making Cheeba Hut a must-visit spot for any foodie.

For a dining experience that goes beyond food, prepare yourself for the grand reopening of Casa Bonita in May 2023. This Denver icon offers more than just Mexican cuisine. Within its pink tower, you'll find a 30-foot waterfall with cliff divers, a haunted cave, and a lively arcade. As you enjoy your meal, you'll be entertained by a variety of performances, including puppet shows, magic acts, and even gunfights from the Old West! Casa Bonita is not just a restaurant; it's a fully immersive experience that will delight all your senses and add a touch of surreal fun to your Denver visit.
For a unique culinary experience, try a cannabis-infused meal from a local private chef or at a pop-up dining event.
Relaxing in Denver's Parks
Denver's parks offer beautiful spaces to relax and enjoy your high. At Cheesman Park, you can unwind under the canopy of trees or take a leisurely stroll around the lush green space. City Park, home to the Denver Zoo and the Museum of Nature & Science, provides plenty of interesting attractions. If you prefer a waterside chill spot, Confluence Park, where Cherry Creek and the South Platte River meet, is the place to be.
Wrapping Up Your Trip to Denver, Colorado
As your adventure in Denver draws to a close, take time to reflect on the memories made, from the eclectic art and striking natural beauty to the unique cannabis experiences. Undoubtedly, Denver offers a smorgasbord of trippy sights, sounds, and flavors that make it a true haven for cannabis enthusiasts. With its thriving marijuana culture and much more to offer, Denver truly lives up to its nickname as the Mile High City. So, as you exhale that last puff of Colorado's finest green, remember: in Denver, every day can be 420.