We have some of the best top 5 things to do in Manitou Springs, Colorado, read on to find out our favorites.
Nestled at the foot of Pikes Peak, Manitou Springs is a charming town brimming with natural beauty, history, and exciting activities. We've narrowed down the top 5 things to do in this Colorado gem to ensure you have a fantastic time during your visit. Make sure you pack a coat it can get chilly at random times even in the summer.
It also rains almost every afternoon so be ready for that. We have some tips on what to expect when visiting Colorado in general here.
These are in no particular order. Just our favorites.
#1 -Enjoy Recreational Cannabis in Manitou Springs
For those looking to partake in legal cannabis and Colorado, Manitou Springs is the place to be. As the only location within a 50-mile radius to offer recreational cannabis stores, you won't find this opportunity anywhere else nearby. Manitou Springs is home to two exceptional dispensaries: Emerald Fields and Maggie's Farm. Both establishments provide a wide variety of cannabis products, including edibles, concentrates, and top-quality flower.
Whether you're a seasoned connoisseur or a curious first-timer, the knowledgeable staff at these stores will ensure you find the perfect product to enhance your Manitou Springs experience responsibly. So, if you're interested in exploring the world of legal cannabis, make sure to pay a visit to Emerald Fields and Maggie's Farm during your stay in Manitou Springs.
#2 -Experience the Manitou Cliff Dwellings
Discover the rich history of Manitou Springs as you explore the Manitou Cliff Dwellings. These preserved Anasazi ruins offer a unique insight into the lives of the indigenous people who inhabited the region more than 1,000 years ago.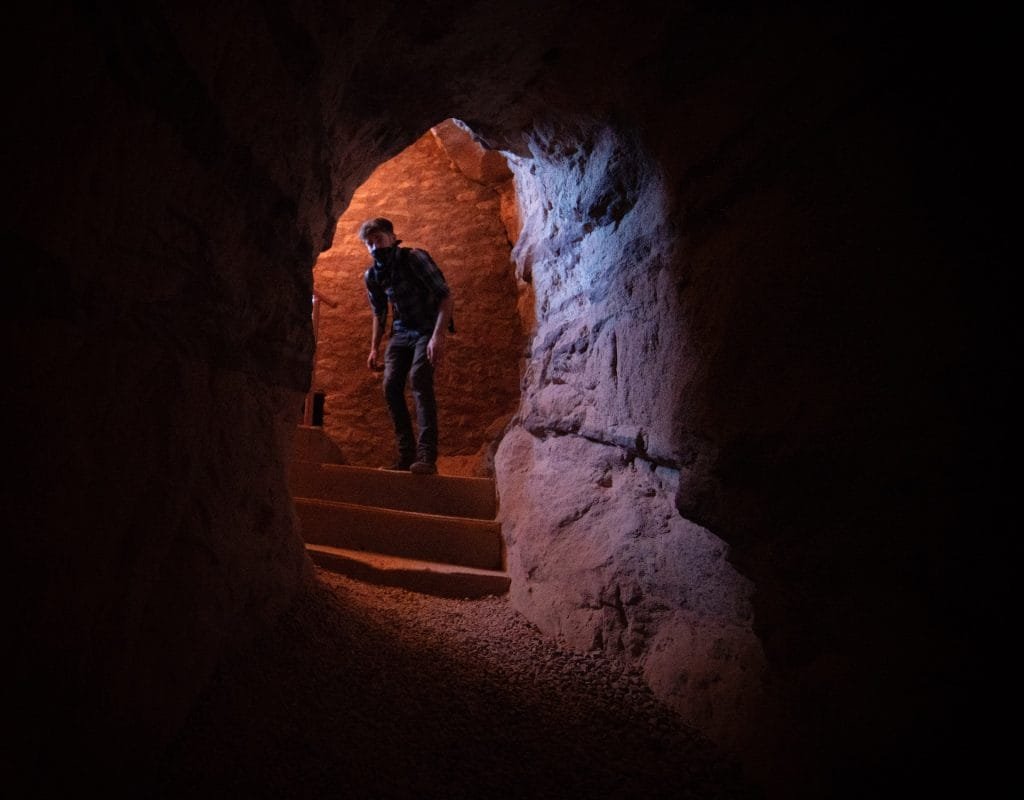 Historical background
The dwellings were carefully relocated from southwestern Colorado to preserve and protect them. Today, they serve as an educational attraction where visitors can learn about Anasazi history and culture.
Guided tours and educational experiences
Take a guided tour through the cliff dwellings or participate in one of the interactive exhibits, such as pottery-making or ancient weaving techniques.
#3- Hike the Barr Trail
A trip to Manitou Springs wouldn't be complete without a hike on the famous Barr Trail.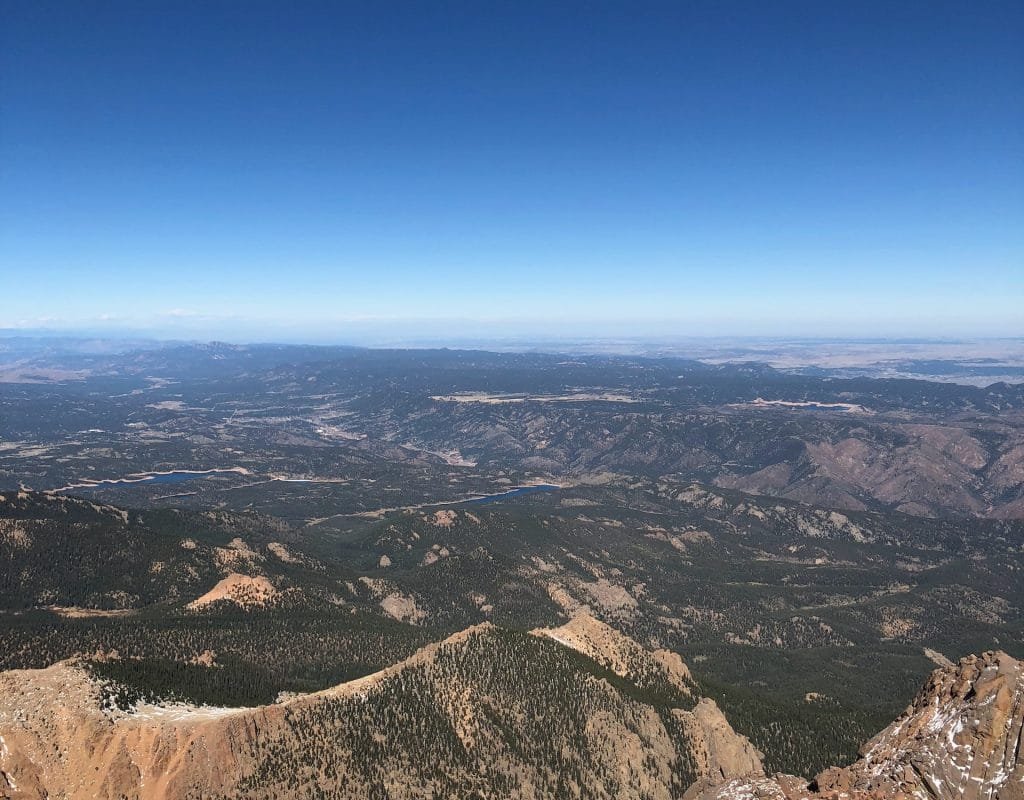 Trail description
The Barr Trail spans 13 miles and gains over 7,000 feet in elevation, taking you from the town's trailhead all the way up to Pikes Peak's summit.
Pikes Peak
Once you reach the summit, you'll be rewarded with breathtaking views and the chance to experience the peak that inspired the song "America the Beautiful."
Tips for hikers
Remember to pack plenty of water, sunscreen, and snacks, as well as wearing appropriate hiking attire to ensure a safe and enjoyable hike.
#4 – Visit the Garden of the Gods
Marvel at the striking red rock formations that make the Garden of the Gods a must-see destination.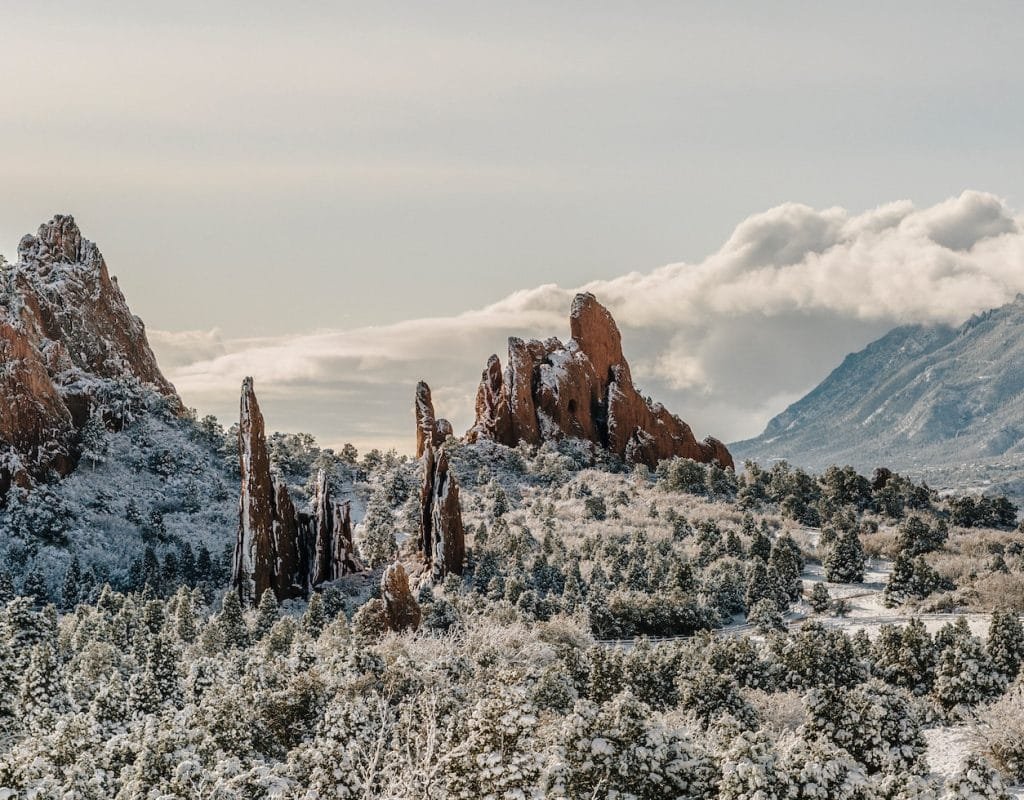 Unique rock formations
These sandstone formations, some of which reach 300 feet in height, are the result of millions of years of geological activity.
Recreational activities
Visitors can hike, bike, rock climb, or take a horseback ride through the park.
Visitor and nature center
Don't forget to stop by the visitor and nature center to learn more about the park's geology, ecology, and wildlife.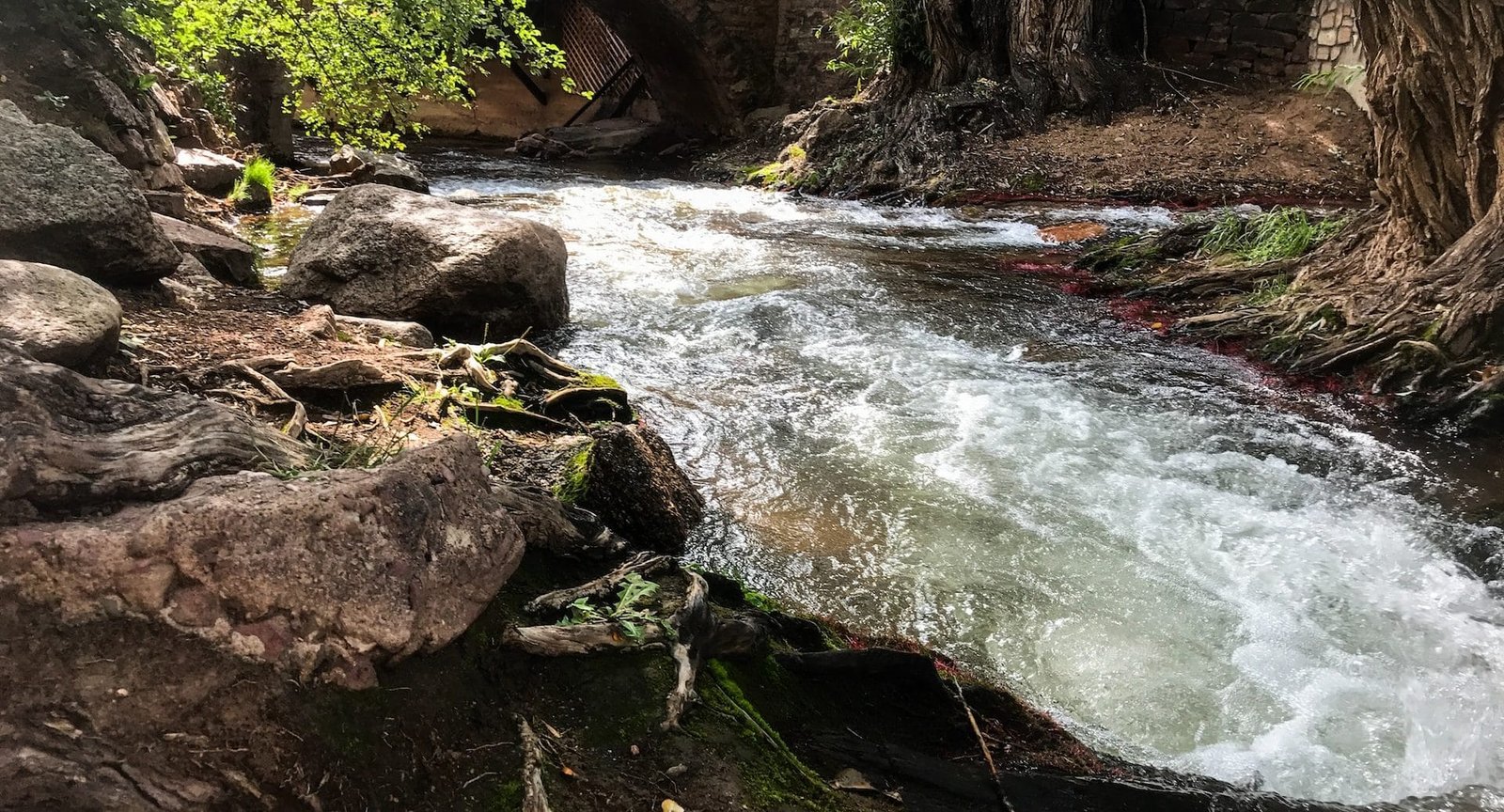 #5 -Unwind at the SunWater Spa
Indulge yourself with a day of relaxation and rejuvenation at the SunWater Spa.
Mineral water soaking pools
Soak in the healing waters of the mineral pools, sourced directly from the Manitou Springs' natural springs.
Spa treatments and packages
Choose from an array of spa treatments, including massages, facials, and body wraps. Consider booking a package for a full day of pampering and self-care.
Yoga and meditation classes
Complement your spa experience by participating in a yoga or meditation class, designed to help you find inner peace and balance.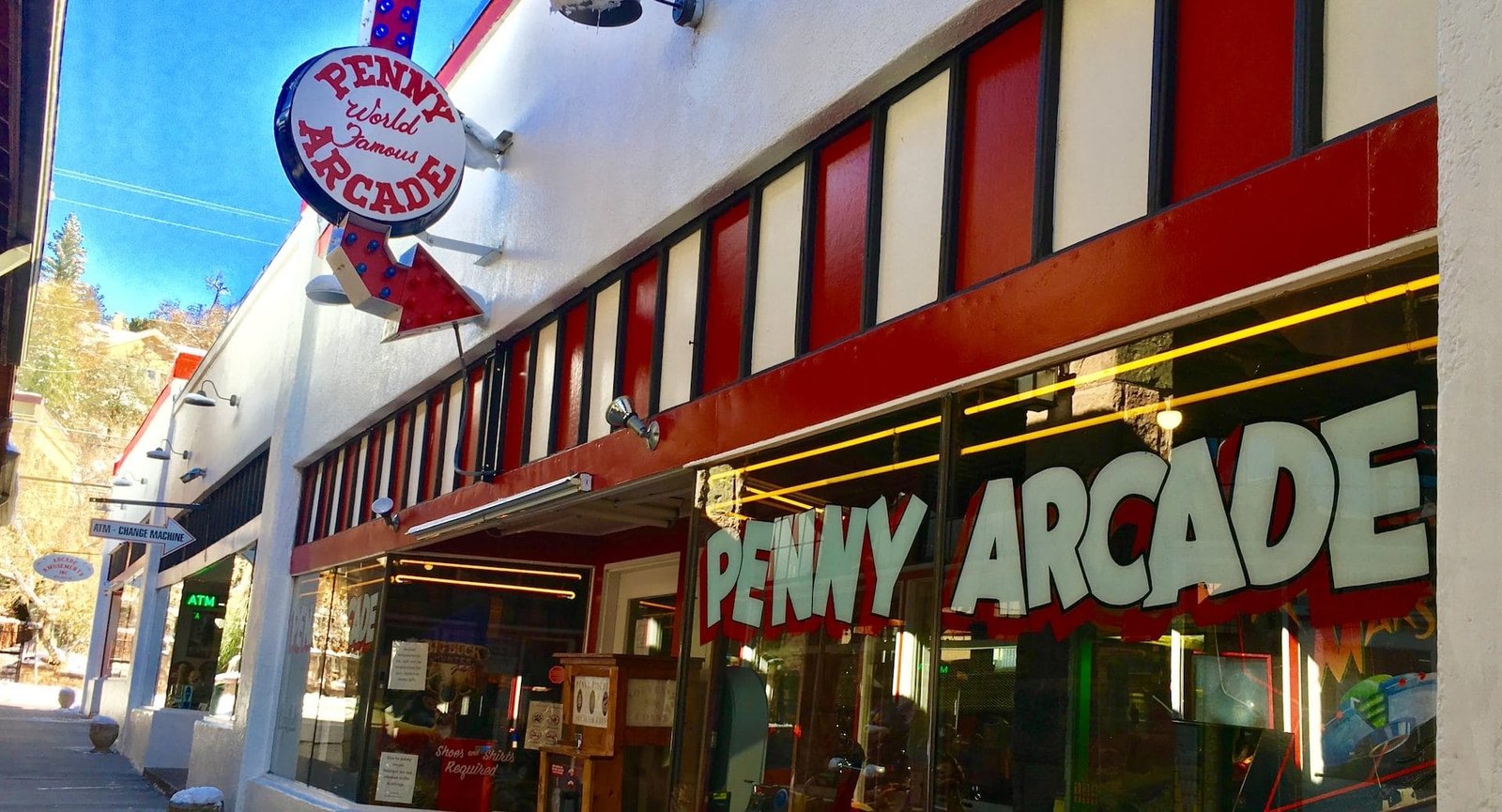 Browse the Historic Downtown
Manitou Springs' historic downtown offers a delightful blend of shopping, dining, and entertainment.
Local shops and art galleries
Stroll through the quaint streets and discover unique shops, featuring local artisan crafts, souvenirs, and eclectic boutiques. The town also boasts a thriving art scene, with numerous galleries showcasing the works of local and regional artists.
Restaurants and bars
Sample delicious cuisine at one of the many restaurants, offering everything from farm-to-table dining experiences to international fare. Don't forget to stop by a local brewery or bar to enjoy a refreshing Colorado craft beer.
Events and attractions
Manitou Springs hosts a variety of events throughout the year, such as the annual Pikes Peak Marathon, the Colorado Wine Festival, and the Manitou Springs Heritage Brew Festival.
One quirky and unique event that Manitou Springs is known for is the annual Emma Crawford Coffin Races. This lively and spirited event features teams racing homemade coffin-shaped carts through the streets of the town, all in honor of the 19th-century spiritualist Emma Crawford. Don't miss this entertaining spectacle that showcases Manitou Springs' eccentric charm and sense of humor.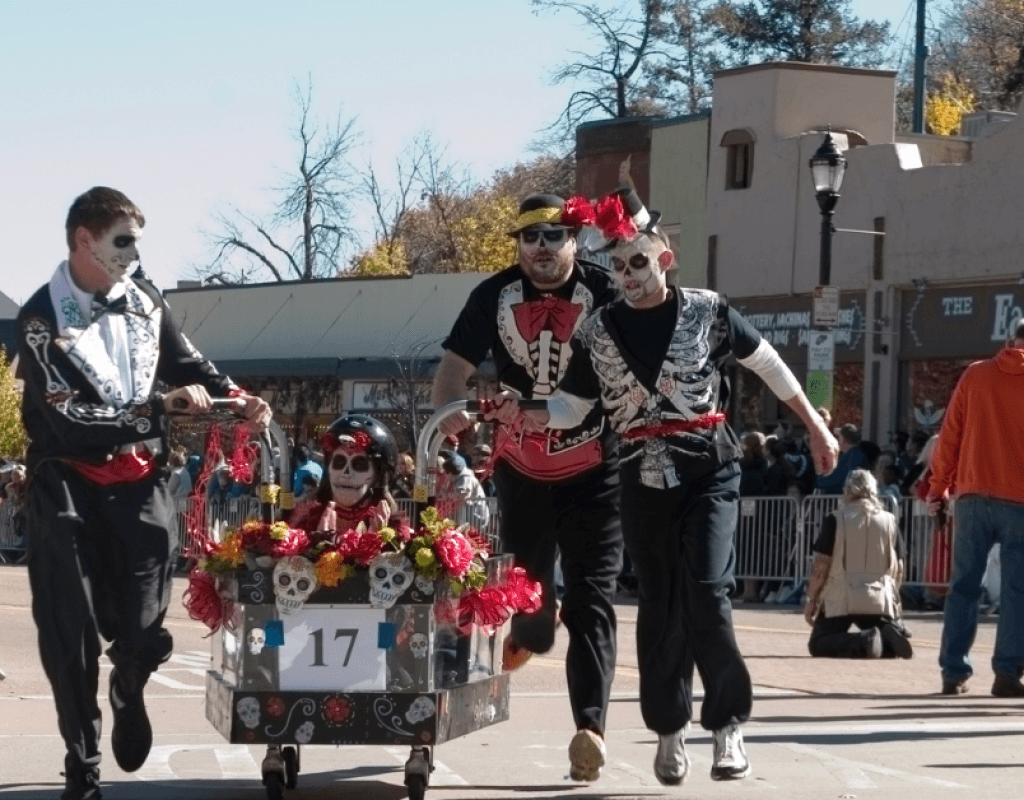 Final Thoughts on Manitou Springs Adventures
Manitou Springs truly has something for everyone, from history buffs and outdoor enthusiasts to art lovers and wellness seekers. Whether you're exploring the Manitou Cliff Dwellings, conquering the Barr Trail, marveling at the Garden of the Gods, relaxing at the SunWater Spa, or simply taking in the charming historic downtown, your adventure in Manitou Springs will be one for the books.
FAQs
Q: What is the best time to visit Manitou Springs?
A: Manitou Springs is a year-round destination, with each season offering its own unique charm and activities. However, if you prefer milder weather, consider visiting during the spring or fall months.
Q: Is Manitou Springs family-friendly?
A: Yes, there are plenty of activities and attractions suitable for families, including parks, museums, and guided tours.
Q: How far is Manitou Springs from Denver?
A: Manitou Springs is approximately 75 miles south of Denver, making it an easy day trip or weekend getaway.
Q: Can I hike Pikes Peak if I'm not an experienced hiker?
A: The Barr Trail is a strenuous hike and may be challenging for inexperienced hikers. However, there are alternative ways to reach the summit, such as the Pikes Peak Cog Railway or by driving up the Pikes Peak Highway.
Q: Are there other hiking trails in Manitou Springs besides the Barr Trail?
A: Yes, there are several other trails in the area, including the Intemann Trail, Red Mountain Trail, and the Manitou Springs Incline.
Q: Is there public transportation available in Manitou Springs?
A: While public transportation options are limited, there is a free shuttle service that operates seasonally, providing access to popular attractions and parking areas.