CBD (Cannabidiol) is a term generating significant buzz in the field of health and natural wellness. While it is still shrouded with controversies over its use and legality, its full benefits are yet unearthed. CBD is available in the market in different forms, including CBD capsules.
CBD capsules contain cannabidiol extracted from the cannabis plant. The extraction process can be done in different ways resulting in three viable CBD products: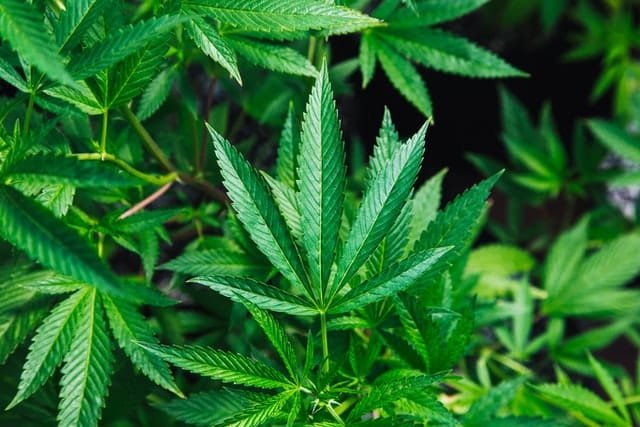 1: Full Spectrum CBD
The cannabidiol is extracted along with terpenes, flavonoids, and other cannabinoids. Hence, full-spectrum CBD products will contain minute amounts of THC (tetrahydrocannabinol), which is illegal in numerous countries.
2: Broad Spectrum CBD
The broad-spectrum CBD products are devoid of THC but have flavonoids, terpenes, and other cannabinoids. As such, the user enjoys the beneficial effects of the different cannabinoids without worrying about THC.
3: CBD Isolate
As the name suggests, the product is made from pure cannabidiol extracted from the cannabis plant, meaning it does not contain terpenes, flavonoids, and other cannabinoids.
The cannabidiol extracts in the capsules are mixed with a gel-like substance designed to aid ingestion.
CBD Capsules Or CBD Oil – Which Is Better?
While some people have different reasons for opting for one over the other, CBD oil or capsules will ensure that you enjoy the beneficial effects of cannabidiol. However, the capsules are unique from regular CBD oils since they are designed for rapid ingestion once you take them, allowing for quick absorption of the compounds. The liver breaks down the CBD to enter the bloodstream and its beneficial effects, reaching the body's endocannabinoid system receptors.
Consuming CBD has numerous advantages, with capsules providing unique benefits compared to taking the CBD sublingually (under the tongue) or vaping according to CBDOilireland.ie. With the capsules:
• You have a predetermined dosage thus eliminating the need to measure your intake
• It is discrete and provides the convenience of consuming it anywhere
• You can know the quantity you have with ease
• The capsules do not have the bitter tastes associated with CBD oil
1). Dosage
With vaping or sublingual ingestion of CBD, the users face the challenge of getting a consistent dose. They are forced to calculate the CBD concentration in every amount they pipet, which is a matter of precision measurements.
The CBD capsules eliminate the need for all that since they contain a predetermined dosage. Therefore, you only need to take one capsule, knowing that it has a calculated amount of CBD extracts the body needs.
2). Discretion And Convenience
The capsules' discrete design makes it easy to consume; thus, you can take the product anywhere and with your favorite beverage.
3). Tracking Quantity
Many people who take CBD oil by vaping or sublingually find it hard knowing the remaining dosage because their CBD is in liquid form and in one container from which they pipet different amounts. It is a process that can get complicated easily. With the capsules, you can physically count each to determine how many are left and know when to buy more.
4). No Bitter Taste
Taking CBD oil orally is a struggle for some people because of its bitter, earthy taste. The CBD capsules encase the cannabidiol keeping it safe and preventing it from breaking down until ingested, thus eliminating wastage.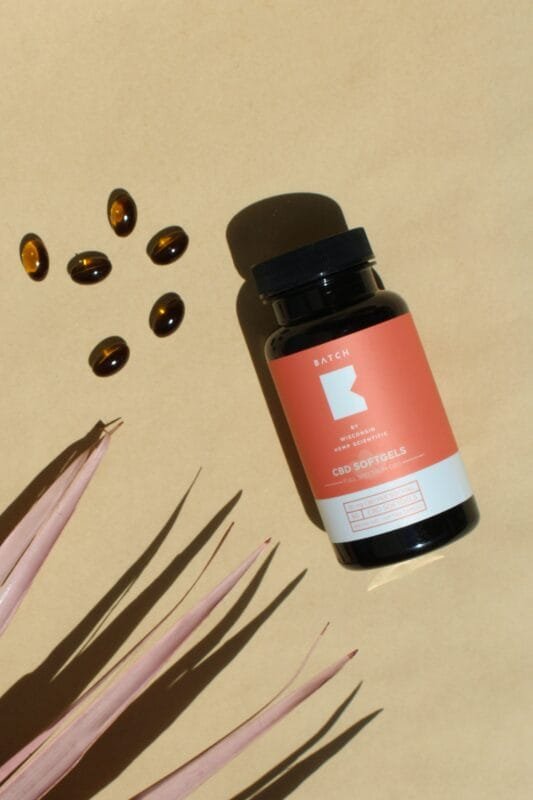 CBD Capsule Benefits
CBD has been found to promote a natural balance in the body by interacting with the ECS (Endocannabinoid System), a complex network of pathways and receptors responsible for homeostasis regulation and maintenance.
The Endocannabinoid System regulates different body functions like immune response, memory, sleep, and pain. While much about it is yet to be understood, the system is an essential part of life on earth since it is crucial in digestive and respiratory functions in mammals, fish, birds, and reptiles.
The ECS promotes a natural balance in response to an array of external and internal influences. Therefore, when you consume CBD, you are introducing an external source that boosts the endocannabinoid system making it work more efficiently by mimicking the body's cannabinoids or enhancing ECS' overall functions.
When you take CBD capsules, you can experience the following benefits:
• Feeling less worried
• An assured overall well-being
• Enjoy better sleep
• Maintain physical fineness
Worry Less
Your life can be good if it is devoid of everyday stresses and worries, but this is easier said than done. However, CBD consumption can help alleviate stress, keeping you calm as you go about your day's chores.
Ensure Well Being
Start with looking after yourself better, and you will experience great vitality. Strive to have a body ready to wade off the negative influences on your health and embrace the good things in life. That is why CBD capsules are designed to ensure you experience nothing short of exactly that.
Physical Excellence
Achieving and maintaining your peak physical fineness is possible, but you must contend with the little time you have for recovery. You will have no room for the aches and pains that can stop your cylinders from firing. That is why more and more people are searching the internet to know more about CBD oil for pain relief and where to find the best products that will help them get back on their "fitness goals" saddle.
Quality Sleep
Many are the moments when you jump into bed and desire to press the "off button" for some hours to enjoy a restful slumber, but your body seems adamant to cooperate. Taking CBD can help improve things for you to enjoy better, quality sleep.